Surviving Trauma and Grief: Widows Help One Another With Dianetics Counseling
Dianetics Seminar presented to the Widows Club in the Vaal, South Africa.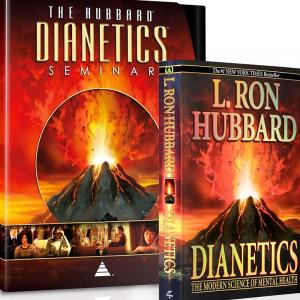 How to Use Dianetics, with 32 films illustrating "Dianetics: The Modern Science of Mental Health" step by step, forms the basis of the Dianetics Seminar.
The Church of Scientology in South Africa empowered Widows Club members with a Dianetics workshop.
JOHANNESBURG, SOUTH AFRICA, July 31, 2023/EINPresswire.com/ -- A unique trauma and grief counseling workshop in the Vaal, South Africa, empowered widows to take their recovery into their own hands. The Dianetics Workshop was organized by the founder of the Vaal Widows Club Dr. Masechaba Shai, in collaboration with the Church of Scientology Headquarters in Johannesburg.
The word Dianetics comes from dia, the Greek word for "through," and nous, Greek for "mind" or "soul." It is most accurately described as what the soul is doing to the body through the mind.
The Dianetics workshop enabled the women to quickly learn how to use Dianetics procedures and pair up to help each other overcome their grief and trauma.
Dr. Shai created the Widows Club after losing her own beloved husband to suicide. Since then, she has been dedicated to empowering widows to stand up for themselves and reclaim their lives from the deadly throes of grief.
Mrs. Kantoro, one of the leaders of the Vaal branch of the Widows Club said, "Many of us have been carrying this pain with us for a long time. We were trapped by it and were only living half-lives. This seminar has given us an opportunity to deal with that pain so that we can have our lives back. We really needed this. We really needed to have this healing session so that we can live our lives again."
Another attendee lost two of her sons to drugs. "I couldn't talk to anyone about it," she said, "not even my husband. It felt like a heavy stone was sitting in my chest and I could feel it squashing every breath I took." She described her Dianetics session and how she could feel the weight lift off and experienced tremendous relief. "I am no longer held back by my loss but I cherish the moments I got to be with my sons."
"The Dianetics seminar has helped me to feel strong and powerful," said a woman who lost her husband in 2020. "I had so much anger towards everybody. I felt sick all the time. Dianetics has helped me with so many things, and in only two days."
"This is something that we need in this area," said another woman who attended the seminar. With traumatic incidents affecting all segments of the community, she feels everyone needs access to Dianetics, not only widows. "I can never tell you what you have done for us," she said of the Widows Club workshop. "We have been healed this weekend."
"L. Ron Hubbard's groundbreaking discoveries resulted in a simple way anyone can learn these counseling techniques for the benefit of themselves and others," said Mandy Pelser, representative of the Church of Scientology. "I am glad we were able to hold this program and help the widows get their lives back."
The Dianetics Seminar is based on a series of 32 films comprising 4 1/2 hours of visual instruction in the principles and procedures of "Dianetics: The Modern Science of Mental Health," a project personally overseen by Scientology ecclesiastical leader Mr. David Miscavige to make the breakthroughs of Dianetics broadly available.
To learn more about Dianetics, watch two films on the subject: What is Dianetics? and The Dianetics of Grief.
Produced by Scientology Media Productions, the Church's global media center in Los Angeles, these films are broadcast on the Scientology Network at DIRECTV 320 and can be streamed at www.Scientology.tv, through satellite television, mobile apps and via the Roku, Amazon Fire and Apple TV platforms.
Media Relations
Church of Scientology International
+1 323-960-3500
email us here
Visit us on social media:
Facebook
Twitter