Ellie Mental Health Delivers 18 Mental Health Activities for Coping With Stress, Anxiety, and Depression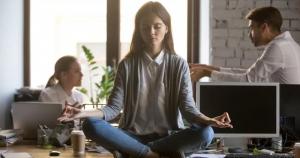 MENDOTA HEIGHTS, MINNESOTA , UNITED STATES, July 18, 2023/
EINPresswire.com
/ --
Incorporating self-care techniques into one's everyday life has the potential to work wonders for stress and anxiety management. This is why Ellie Mental Health recently released a new guide detailing
18 mental health activities
for helping to cope with stress, anxiety, and more.
Self-care has almost become a buzzword in recent years. And this is for good reason because many activities that individuals engage in have the power to either cause stress or reduce it. As such, it's essential to know what activities to incorporate in order to make the best of self-care techniques.
A few primary techniques to consider include:
• Exercise in any way
• Spending time in nature
• Gardening
• Journaling
• Breathing exercises
• Hot beverages
• Hot baths
• Read a book
• Spend time with friends
• Quiet your mind through meditation
It's good to remember that just like an individual's physical body, one's mental health also needs appropriate attention and care in order to stay in shape. And engaging in the aforementioned self-care activities may be a great place to start this process.
Self-care activities are also not a one-size-fits-all remedy for anxiety, stress, or depression. Essentially, what works for one person may not work for another. This is why it's important to try out as many self-care activities as possible – and then choose the activities that offer the greatest benefit. This trial-and-error process can help an individual better decide what activities work the best and set them on a path toward attaining greater mental health.
Ellie Mental Health is a nationwide mental healthcare clinic offering support with stress, anxiety, depression, and an array of other mental health issues that many individuals deal with on a daily basis. For more information on how to apply these self-care techniques, or to talk with an expert in a specific field, contact Ellie Mental Health today or
find a location near you
.
Lindsey Taylor
Ellie Mental Health
+1 (651)313-8080
email us here