CARMEN DELEON PULLS AT HEARTSTRINGS WITH HEARTBREAK ANTHEM "BORRACHA Y CANSADA"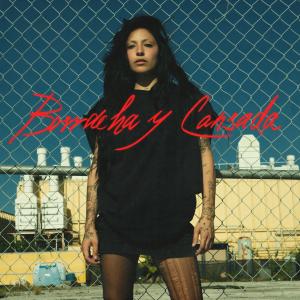 MIAMI, FLORIDA, UNITED STATES, June 9, 2023/EINPresswire.com/ -- Miami, FL (June 9th, 2023) Today, Latin pop star Carmen DeLeon adds to her music catalog with a heartbreak record titled "Borracha y Cansada." Known for her emotive lyrics and urban-pop vocals, she has captured the attention of listeners across the globe, her music most recently taking her to perform in Europe, Central America, and across cities in the United States.
Pulling at our heartstrings once again, "Borracha y Cansada" explores the disheartening moment when you realize your relationship has come to a crashing end. DeLeon's lyrics narrating that experience, opens with "Esta mañana he despertado, son las seis y no has llegado, solo veo dos copas secas // This morning I woke up, It's six o'clock and you haven't arrived, I only see two empty glasses." As she goes through this heartbreak expressing her sadness, she refuses to succumb to the emotion and gathers some strength to pull herself through. The power in her voice, the raw sentiment in the lyrics, and the captivating pop beat with electro-rock notes in the relatable anthem showcases her soulful vocals and razor sharp pen.
Left alone to grieve the end of her relationship, the music video portrays Carmen DeLeon in a gloomy outdoor setting in front of a burning fire representative of life as she knew it quickly fading away as she rattles around the thoughts of her partner deceiving and abandoning her. You can feel her pain through the screen of this blissfully sad visual.
The track following the release of her previous single "Entre Tú y Yo" was debuted by Carmen DeLeon on En Casa con Telemundo ahead of its release leaving everyone captivated by the sentimental track and leaving fans wanting more new music which is promised to be on the way.
"Borracha y Cansada" is now available worldwide on all digital streaming platforms.
HAZ CLICK AQUI PARA VERSION EN ESPAÑOL
Natasha Argudo
Beats Communications
+1 347-697-5562
natasha@beatspr.com