Asaf Guttman Explains the Importance of AV Control Systems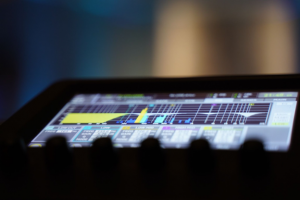 BLOOMFIELD, NEW JERSEY, UNITED STATES, June 5, 2023/
EINPresswire.com
/ -- Today more so than ever, success in many industries relies on a tried-and-tested combination of experience, knowledge, and accompanying technology. For multimedia industry professionals like
Asaf Guttman
, audiovisual control systems are must-haves among sector-specific tech.
Guttman is the owner
and founder of Alpha Tech Media and APG Multimedia. Alpha Tech Media is a multimedia systems company specializing in audiovisual technologies, engineering, and design. Meanwhile, Alpha Tech Media provides consumer and commercial multimedia engineering, sales, and project management services.
APG Multimedia, in particular, focuses on custom controls for audiovisual systems. With that, owner and founder Guttman is an authority on the most crucial ins and outs of such systems and their installation. To demonstrate, a closer look at the landscape surrounding the importance of AV control systems today follows.
Why AV Control Systems Are a Must-Have
So, why are audiovisual control systems so important? According to expert Asaf Guttman, the answer is simple. In the most straightforward sense, AV control systems are crucial because they tie together various individual pieces of audiovisual technology.
Examples include amplifiers, displays, microphones, projectors, and speakers. Lighting can also form an integral part of a professional AV system and its controls. With an appropriate AV control system, these amplifiers, lights, speakers, and more can run alongside each other seamlessly.
What's often fundamental to a successful AV control system, Guttman says, is an intuitive interface. That means whether an AV control system is run manually or is fully automated, any interface should be as straightforward to use as possible.
Important Considerations for AV Control Systems
When installing a new AV control system, planning ahead is vital. Asaf Guttman recommends thinking well into the future, particularly regarding commercial installations. Yet, whether in business environments or home living spaces, most AV control systems invariably benefit from just a few key features.
Take remote access and collaborative abilities, for example. With these abilities in place, AV control system users can access their interfaces from anywhere and for any reason.
Remote access and collaborative abilities also allow experts like Asaf Guttman and businesses such as Alpha Tech Media and APG Multimedia to access AV control systems for troubleshooting, upgrade purposes, and more. Either way, simplicity and ease of use are paramount. Thankfully, Guttman says AV control system interfaces have never been more intuitive than they are today.
Furthermore, smartphones and tablets with accompanying applications are increasingly replacing complicated and often expensive control panels. Ideal for remote or collaborative access purposes, using apps on existing devices versus standalone panels or touch screens also represents a great way to keep overall system costs to a minimum.
Other Perks of AV Control Systems
Despite now being more popular than ever, Asaf Guttman says that people continue to view AV control systems as predominantly entertainment-focused. Today, though, AV control systems are increasingly capable of much more, whether around the home or in corporate and other settings.
For example, custom-programmed AV control systems can lock or unlock doors and manage camera feeds – perfect for increasing security measures. When tied into heating, ventilation, and cooling infrastructure, those with up-to-date AV control systems can also tap into and monitor things like HVAC system performance and power consumption.
While not strictly audio or video-focused, this type of monitoring can be invaluable. One of the many lesser-known perks of modern AV control systems, such measures allow owners and users to easily and quickly change the temperature of rooms and other spaces in their homes, businesses, and elsewhere.
A combination of various pieces of AV control system functionality may also be programmed to ready rooms or further spaces for meetings, conferences, or other get-togethers – all potentially remotely and at the touch of a button.
Things to Consider When Installing a New AV Control System
Make sure any AV control system is simple to use
Look to future-proof new systems at the outset
Consider implementing collaborative access
For businesses, focus on potential return on investment
Save money by using existing devices for control purposes
AV Control System Expert Asaf Guttman
Asaf Guttman is a multimedia systems professional
from Essex County, New Jersey. A Saint Leo University graduate, he boasts an impressive roster of highly in-demand multimedia-focused technical, engineering, design, sales, and networking skills.
The APG Multimedia founder is a twice-certified AVIXA Technology Specialist. AVIXA represents audiovisual professionals worldwide. Its certified specialists must demonstrate superior audiovisual knowledge and skill. Guttman is also a Microsoft Client Server Specialist, a Vidyo Certified Engineer, and a Custom Electronics Design and Installation Association member.
Away from his work, he's passionate about supporting those in need. Accordingly, the multimedia systems professional proudly volunteers for various good causes close to his Essex County home. Elsewhere, he enjoys numerous hobbies and other interests, including the latest automotive innovations, scale model racing, technology, and travel.
Asaf Guttman
Asaf Guttman
email us here