Bitget Enhances Referral Program with Bigger Bonuses
Victoria, Seychelles, May 12, 2023 (GLOBE NEWSWIRE) -- Bitget, top crypto derivatives and copy trading platform, today announced the launch of its new referral program, which offers users up to 9,000 USDT in rewards when they invite friends to the recently upgraded Bitget platform.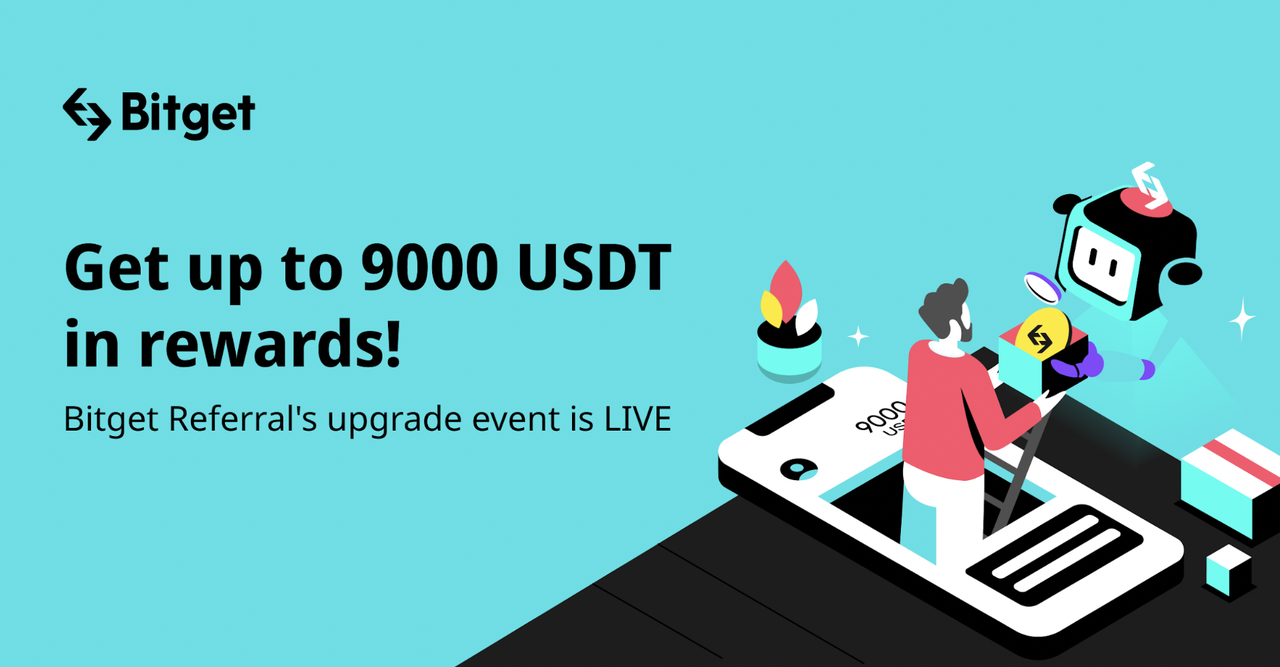 Bitget has revamped its website and services to provide an improved user experience with features that make the growing world of crypto more accessible. The new referral program allows existing users to earn bonuses and fees when inviting new users to discover the benefits of Bitget.
With every friend invited and as milestones are reached, referrers can earn up to 9,000 USDT. The program offers rewards at multiple levels, including: 

100 USDT coupon for 50% off trading fees when a new referral's net deposit reaches 50 USDT in 30 days. The coupon caps are at 100 USDT.  
The value of the Mystery Boxes can be up to 500 USDT, which can be earned from higher volume targets.
New referral rules: Complete deposit tasks to immediately earn a 100 USDT coupon. Earn Mystery Boxes for any trade type as long as volume targets are met. 
"We aim to spread the opportunities of crypto and our new features help users get rewarded every step of the way," said Gracy Chen, Managing Director of Bitget. "As our mission is to inspire more people to embrace cryptocurrency through education and community. We are making different approaches to invite more people to join and let crypto enthusiasts earn while supporting our vision to build the future of finance."
While enhancing its platform and referral program, and refining products and services, Bitget also launched a new feature, Super Airdrop, for its platform token BGB. With this new feature, eligible BGB holders will receive airdrops of any new crypto asset listed on Bitget. 
About Bitget
Bitget, established in 2018, is the world's leading cryptocurrency exchange with futures trading and copy trading services as its key features. Serving over 8 million users in more than 100 countries and regions, the exchange is committed to helping users trade smarter by providing a secure, one-stop trading solution. It also inspires individuals to embrace crypto through collaborations with credible partners, including legendary Argentinian footballer Lionel Messi, the leading Italian football team Juventus, and official eSports events organizer PGL. According to Coingecko, Bitget is currently a top 5 futures trading platform and a top 10 spot trading platform.

For more information, visit: Website  |  Twitter  |  Telegram  |  LinkedIn  | Discord


Rachel Cheung
Global PR Manager
Bitget
media(at)bitget.com