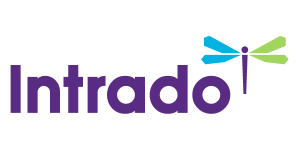 Canon Virginia, Inc. to Exhibit at Plastics Technology Expo (PTXPO) 2023
/EIN News/ -- Newport News, V.A., March 22, 2023 (GLOBE NEWSWIRE) -- Canon Virginia, Inc. (CVI) will be exhibiting at the Plastics Technology Expo (PTXPO), March 28-30, 2023, booth #108 at the Donald E. Stephens Convention Center in Rosemont, IL. CVI plans to highlight its manufacturing services, injection mold making, and the Shuttle Mold System for show attendees.
CVI will demonstrate the Shuttle Mold System on-site and discuss potential efficiency and productivity applications with attendees. The Shuttle Mold System will produce sample parts on an injection molding machine, running two separate molds.
"PTXPO is a great opportunity for Canon Virginia, Inc. to showcase its advanced manufacturing technologies and services," said Masato Mori, vice president, Business Operations, Admin and Planning Divisions, "We are excited to show our latest technology, the Shuttle Mold System. In addition, we encourage people to learn more about our manufacturing, engineering, recycling, and technical support expertise."
The Shuttle Mold System (called the Multi-Mold initially) was first exhibited at NPE2018 to showcase Canon's manufacturing capabilities. Since then, CVI has attracted great interest in the product from customers worldwide. The Shuttle Mold System runs two molds on a single molding machine. After the resin is injected into the first mold, it shuttles the second mold into position. This process creates efficiency by capitalizing on the cooling time outside the machine. By using the Shuttle Mold System, numerous potentially cost-saving solutions can be achieved, including more efficient use of floor space or innovative over-molding processes. Parts with a cycle time of 30 seconds or greater are ideal for this system. More information and videos are available at cvi.canon.com/shuttlemold.
Since its inception, CVI has excelled as the Americas' manufacturing center for Canon brand products. Today, that excellence is available to customers outside the Canon family. CVI is uniquely qualified to deliver individually tailored solutions for various products and industries.
If you are attending PTXPO, stop by booth #108 for a live demo on March 28, 2023, from 10:30-10:45 AM, entitled Reimagining Efficiency in Injection Molding with the Shuttle Mold System presented by Mike Croxton of CVI
# # #
About Canon Virginia, Inc.
Located in Newport News, Va., Canon Virginia, Inc. serves as the Canon manufacturing, engineering, recycling, and technical support center for the Americas. Canon Virginia produces new products using advanced manufacturing methodologies while also serving as a factory service center providing expert customer service in the repair and refurbishment of Canon products. Canon Virginia's manufacturing services include injection mold making, contract manufacturing, medical contract manufacturing, and aftermarket services. For more information, call 1-866-99-CANON or visit https://www.cvi.canon.com/manufacturing-services/.

Lindsey Wagner-Jones
Canon Virginia, Inc.
757-881-6267
lwagner@cvi.canon.com