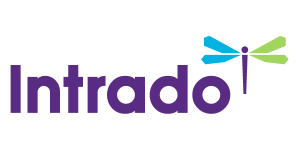 CORRECTING and REPLACING - Fresh Vine Wine, Inc. Informs Stockholders of Key Dates and Terms Related to Announced Rights Offering
/EIN News/ -- MINNEAPOLIS, Feb. 09, 2023 (GLOBE NEWSWIRE) -- In a press release issued earlier today by Fresh Vine Wine, Inc. (NYSE American: VINE) under the same headline, please note the date of ownership has changed from February 20, 2023 to February 17, 2023. The complete corrected text follows. 
Fresh Vine Wine, Inc. (NYSE American: VINE) ("Fresh Vine Wine" or the "Company") today provided an informational update to stockholders regarding its proposed rights offering and the expected key dates and terms relative to the offering. Stockholders of record on February 22, 2023 (the "Record Date") will be entitled to participate in the rights offering. Prospective stockholders who wish to participate in the rights offering are advised to ensure that they complete their open market purchases of Fresh Vine Wine's common stock by February 17, 2023 to be considered a stockholder of record on the Record Date.

Stockholders or interested parties are advised to direct all questions and informational requests to the contacts listed below.
Under the rights offering, and assuming the registration statement relating to the rights offering is declared effective, Fresh Vine Wine intends to distribute 0.5 non-transferable subscription rights for each one share of common stock held on the Record Date. Each whole subscription right will entitle the holder to purchase one unit, at a subscription price of $1.00 per unit, consisting of one share of the Company's common stock and a warrant to purchase one share of Fresh Vine Wine's common stock with an exercise price of $1.25 per share. The warrants will be exercisable for five years after the date of issuance. Subscription rights may only be exercised in whole numbers. Fresh Vine Wine will not issue fractional units and will round all of the subscription rights down to the nearest whole number. Stockholders who exercise their subscription rights in full will be entitled, if available, to subscribe for additional units that are not purchased by other stockholders, on a pro rata basis.
The rights offering remains subject to the satisfaction of certain conditions, and Fresh Vine Wine reserves the right to terminate the rights offering at any time prior to its expiration date.
The subscription rights will be non-transferable and may only be exercised during the anticipated subscription period of February 23, 2023 through 5:00 PM ET on March 9, 2023, unless extended or earlier terminated by Fresh Vine Wine.
The expected calendar for the rights offering is as follows:
February 17, 2023: Ownership Day — in order to be considered a stockholder of record on February 22, 2023, shares should be acquired by this date
February 22, 2023: Record Date
February 23, 2023: Distribution Date; Subscription Period Begins
March 9, 2023: Subscription Period Ends 5:00 PM ET (unless extended at Fresh Vine Wine's sole discretion)
Fresh Vine Wine has engaged The Oak Ridge Financial Services Group, Inc. as dealer-manager for the proposed rights offering. Questions about the rights offering or requests for copies of the preliminary and final prospectuses, when available, may be directed to The Oak Ridge Financial Services Group, Inc., the Dealer-Manager, Toll-Free at (800) 231-8364, or by email at info@oakridgefinancial.com.
Neither Fresh Vine Wine nor its Board of Directors has made any recommendation as to whether stockholders should exercise their subscription rights. Stockholders are urged to carefully review the subscription materials that Fresh Vine Wine will provide and consult with their own legal and financial advisors in deciding whether or not to exercise the subscription rights.
A registration statement (Registration No. 333-269082) relating to these securities has been filed with the Securities and Exchange Commission ("SEC") but has not yet become effective. These securities may not be sold nor may offers to buy be accepted prior to the time the registration statement becomes effective. The rights offering, which is expected to commence following the effectiveness of the registration statement, is being made only by means of a written prospectus. A preliminary prospectus relating to and describing the proposed terms of the rights offering has been filed with the SEC as a part of the registration statement and is available on the SEC's website at https://www.sec.gov. Copies of the preliminary and final prospectuses for the rights offering may be obtained, when available, from The Oak Ridge Financial Services Group, Inc., email: info@oakridgefinancial.com, or telephone (800) 231-8364.
This press release does not constitute an offer to sell or the solicitation of an offer to buy these securities, nor will there be any sale of these securities in any state or other jurisdiction in which such offer, solicitation or sale would be unlawful prior to registration or qualification under the securities laws of any such state or jurisdiction.
About Fresh Vine Wine, Inc.
Fresh Vine Wine, Inc. (NYSE American: VINE) is a premier producer of lower carb, lower calorie premium wines in the United States, kicking off a 2022 growth plan following its IPO in mid-December 2021. Fresh Vine Wine's brand vision is to lead the emerging natural and accessible premium wine category, as health trends continue to accelerate in the US marketplace. Fresh Vine Wine positions its core brand lineup as an affordable luxury, retailing between $14.99-$24.99 per bottle. Fresh Vine Wine's varietals currently include its Cabernet Sauvignon, Pinot Noir, Chardonnay, Sauvignon Blanc, Rosé, Sparkling Rosé, and a limited Reserve Napa Cabernet Sauvignon. All varietals are produced and bottled in Napa, California.
Note on Forward-looking Statements
This press release contains forward-looking statements within the meaning of Section 27A of the Securities Act of 1933, as amended, and Section 21E of the Securities Exchange Act of 1934, as amended. We have based these forward-looking statements largely on our current expectations and projections about future events and financial trends affecting the financial condition of our business. Forward-looking statements include our expectations, whether stated or implied, regarding our planned rights offering, financing plans and other future events.
This press release includes forward-looking statements. These forward-looking statements generally can be identified by the use of words such as "anticipate," "expect," "plan," "could," "may," "will," "believe," "estimate," "forecast," "goal," "project," and other words of similar meaning. These forward-looking statements address various matters including statements regarding the timing or nature of future operating or financial performance or other events. Each forward-looking statement contained in this press release is subject to risks and uncertainties that could cause actual results to differ materially from those expressed or implied by such statement. Applicable risks and uncertainties include, among others, our ability to conduct the rights offering on the terms or within the timeframes expected, or at all; to achieve positive cash flow from our operations on our anticipated timeframes or at all; the impact of inclusion of the Company's wines in grocery retailers on the Company's operating results; the Company's ability to hire additional personnel and to manage the growth of its business; the Company's reliance on its brand name, reputation and product quality; the Company's ability to adequately address increased demands that may be placed on its management, operational and production capabilities; the effectiveness of the Company's advertising and promotional activities and investments; the Company's reliance on celebrities to endorse its wines and market its brand; general competitive conditions; fluctuations in consumer demand for wine; overall decline in the health of the economy and consumer discretionary spending; the occurrence of adverse weather events, natural disasters, public health emergencies, or other unforeseen circumstances that may cause delays to or interruptions in the Company's operations; risks associated with disruptions in the Company's supply chain for grapes and raw and processed materials; the impact of COVID-19 and its variants on the Company's customers, suppliers, business operations and financial results; disrupted or delayed service by the distributors the Company relies on for the distribution of its wines; the Company's ability to successfully execute its growth strategy; the Company's success in retaining or recruiting, or changes required in, its officers, key employees or directors; the Company's ability to protect its trademarks and other intellectual property rights; the Company's ability to comply with laws and regulations affecting its business, including those relating to the manufacture, sale and distribution of wine; claims, demands and lawsuits to which the Company are or may be subject and the risk that its insurance or indemnities coverage may not be sufficient; the Company's ability to operate, update or implement its IT systems; the Company's ability to successfully pursue strategic acquisitions and integrate acquired businesses; the Company's potential ability to obtain additional financing when and if needed; the Company's founders' significant influence over the Company; and the risks identified in the Company's other filings with the SEC. The Company cautions investors not to place considerable reliance on the forward-looking statements contained in this press release. You are encouraged to read the Company's filings with the SEC, available at www.sec.gov, for a discussion of these and other risks and uncertainties. The forward-looking statements in this press release speak only as of the date of this document, and the Company undertakes no obligation to update or revise any of these statements. The Company's business is subject to substantial risks and uncertainties, including those referenced above. Investors, potential investors, and others should give careful consideration to these risks and uncertainties.