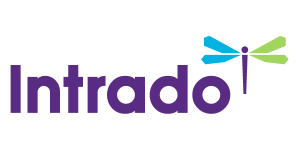 American Battery Materials to Host Virtual Roadshow Webinar on Wednesday, February 1, 2023 at 11:30 a.m. Eastern Time
/EIN News/ -- GREENWICH, Conn., Jan. 26, 2023 (GLOBE NEWSWIRE) -- American Battery Materials, Inc. (OTC Pink: BOXS) ("ABM", the "Company") an environmentally responsible minerals exploration and development company focused on direct lithium extraction (DLE) and other critical minerals for the global energy transition, announced that management will host a virtual roadshow on Wednesday, February 1, 2023 at 11:30 a.m. Eastern Time.

Sebastian Lux, Chief Executive Officer of ABM will present an overview of the Company's recent operational progress, growth initiatives, and strategic vision. The webinar will be accompanied by a presentation and followed by a question-and-answer session, which can be accessed via the webcast link or dial-in numbers below.
To access the webinar, please use the following information:
| | |
| --- | --- |
| Date: | Wednesday, February 1, 2023 |
| Time: | 11:30 a.m. Eastern time (8:30 a.m. Pacific time) |
| Dial-in: | 1-877-407-9716 |
| International Dial-in: | 1-201-493-6779 |
| Conference Code: | 13735874 |
| Webcast: | ABM Virtual Roadshow |
|   |   |
A telephone replay will be available approximately three hours after the call and will run through Wednesday, March 1, 2023, by dialing 1-844-512-2921 from the U.S., or 1-412-317-6671 from international locations, and entering replay pin number: 13735874. The replay can also be viewed through the webinar webcast link above.
About American Battery Materials, Inc.
American Battery Materials, Inc., formerly BoxScore Brands, Inc. and still trading under the symbol BOXS pending processing by FINRA (OTC Pink: BOXS), is a US-based environmentally responsible critical minerals exploration and development company focused on direct lithium extraction (DLE) as well as other minerals for refining, processing, and distribution to support the country's urgent critical minerals need to bolster long-term energy transition and the electrification of the US domestic and global economy.
For more information about American Battery Materials, Inc. and to receive Company updates via email, please visit the Contact section of our web site, www.americanbatterymaterials.com.
Follow us on Twitter, Facebook and LinkedIn.
Forward-Looking Statements
This news release contains forward-looking statements within the meaning of Section 27A of the Securities Act of 1933 and Section 21E of the Securities Exchange Act of 1934, and which are based on the Company's beliefs and assumptions and on information currently available to management. All statements contained in this release other than statements of historical fact are forward-looking statements, including but not limited to statements regarding the potential benefits of the name change; the Company's ability to develop and commercialize its mineral rights; the Company's planned research and development efforts; and, other matters regarding the Company's business strategies, use of capital, results of operations and financial position, and plans and objectives for future operations. In some cases, you can identify forward-looking statements by the words "may", "will", "could", "would", "should", "expect", "intend", "plan", "anticipate", "believe", "estimate", "predict", "project", "potential", "continue", "ongoing", or the negative of these terms or other comparable terminology, although not all forward-looking statements contain these words. 
These forward-looking statements are subject to risks, uncertainties and other factors that may cause actual results, performance, or achievements to be materially different from the information expressed or implied by these forward-looking statements. These risks, uncertainties, and other factors include, without limitation, the important risk factors described more fully in our reports and other documents filed with the Securities and Exchange Commission ("the SEC"), including under (i) "Part I, Item 1A. Risk Factors", in our Annual Report on Form 10-K for the year-ending December 31, 2021, filed with the SEC on March 31, 2022; and (ii) subsequent filings. Undue reliance should not be placed on the forward-looking statements in this news release, which are based on information available to us on the date hereof. The Company does not undertake any duty to update or revise forward-looking statements except as required by federal securities laws. Any distribution of this news release after the date hereof is not intended and should not be construed as updating or confirming such information.
Company
Email: ir@americanbatterymaterials.com
Tel: (800) 998-7962
Investor Relations
Brooks Hamilton
MZ North America
+1 (949) 546-6326
ABM@mzgroup.us