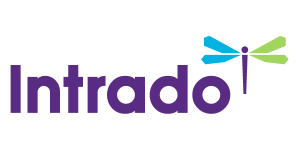 Biostimulants Market Valuation to Reach USD 6.65 Million by 2030 at 11.41% CAGR - Report by Market Research Future (MRFR)
Biostimulants Market size and trends Research Report: Information by Active Ingredients (Humic Substances, Seaweed Extracts, Microbial Amendments, Amino Acid and others), by Crop Type (Fruits & Vegetables, Cereals & Grains, Oil Seeds & Pulses and others), by Application Method (Foliar treatment, Soil treatment, Seed treatment and others) and Region (North America, Europe, Asia-Pacific and the Rest of the World) - Competitive Market Growth, Size, Share and Forecast to 2030
/EIN News/ -- New York, US, Jan. 26, 2023 (GLOBE NEWSWIRE) -- Biostimulants Market Overview:
According to a Comprehensive Research Report by Market Research Future (MRFR), "Biostimulants Market Information by Active Ingredients, Crop Type, Application Method, and Region- Forecast till 2030", the market is estimated to acquire a size of over USD 6.65 Billion by the end of 2030. The report further predicts the market to thrive at a healthy CAGR of over 11.41% during the review timeframe.
Market Scope:
Biostimulants contain a wide variety of bioactive substances, including humic and amino acids, microbial inoculants, seaweed extracts, fulvic acids, polysaccharides, and other vitamins and minerals.
Get Free Sample PDF Brochure @  https://www.marketresearchfuture.com/sample_request/2770
Report Scope:
Report Attribute
Details
Market Size in 2030
USD 6.65 billion
CAGR
11.41% (2022–2030)
Base Year
2021
Forecast Period
2022-2030
Historical Data
2020
Forecast Units
Value (USD Billion)
Report Coverage
Revenue Forecast, Competitive Landscape, Growth Factors, and Trends
Segments Covered
by Active Ingredients, Crop Type, Application Method, and Region
Geographies Covered
North America, Europe, Asia-Pacific, and Rest of the World (RoW)
Key Market Drivers
Growing demand for safe products and environmentally friendly
Growing food demand due to rising global population
Competitive Dynamics:
Koppet B.V. (Netherland),
Agriculture Solutions Inc. (Canada),
China Daily Co., Ltd. (China),
Eastman Chemical Company (US),
BASF SE(Germany),
Agrinos AS (US),
Arysta Lifescience Corporation (India),
Valagro SpA (Italy),
Acadian Seaplants Ltd. (India),
FMC Corporation (US),
Bayer A G (Germany),
Koppert Biological Systems (Netherland),
Isagro SpA (Italy),
Biolchim SpA (Italy), and
Italpollina SpA (Italy)
Market USP:
Market Drivers
The rising demand from retailers for more effective agricultural product manufacturing is the primary driver propelling the global Biostimulants Market. Biostimulants are crucial because they promote plant development and provide a continuous source of stimulation. When it comes to the Biostimulants Market, it's common knowledge that the market offers customers a form of organic resolution that has prompted a rise in the use of plant-based goods. A rapid increase in the market's growth rate is anticipated for the projected period and beyond.
The market for biostimulants is expanding because to the rising need for safe, ecologically acceptable products that can replace synthetic inputs. Soil degradation and the need to promote soil health are driving forces in the biostimulants industry. One factor driving the biostimulants industry forward is the rising need for agronomic production, as well as the widespread interest in organic products among academic institutions, government organizations, and non-governmental organizations. The biostimulants market is expanding because of the products' bioprotective properties against abiotic stress, rising populations, and convenient accessibility.
Products called biostimulants can boost plant growth and development. The plant's resistance to environmental stresses like drought and disease may improve as a result. Using biostimulant chemicals helps plants better absorb water, which in turn improves plant growth. Biostimulant products seem to bridge the gap between insecticides and biofertilizers by providing support for both of these plant-level processes. There has been a rise in recent years in the demand for biostimulants. The demand for nutritious food and the modern way of life have contributed to the expansion of organic farming around the world.
Browse In-depth Market Research Report (170 Pages) on Biostimulants:
https://www.marketresearchfuture.com/reports/biostimulants-market-2770
Market Restraints
Problems include stringent biostimulant regulation structures, expensive manufacturing costs, and a general lack of public knowledge about the advantages of biostimulants.
COVID-19 Analysis:
The agricultural industry has been affected to varying degrees by the pandemic's explosive growth. Several countries implemented full or partial lockdowns in an effort to halt the spread of the disease, which at first slowed production and wreaked havoc on the supply chain. Biostimulants, such as protein hydrolysates and amino acids, are made from a wide range of ingredients. Transporting these raw materials was challenging due to the stringent travel restrictions imposed in the first few months of the pandemic outbreak.
Market Segmentation:
Based on the type of crop
Because of their widespread availability and widespread cultivation, vegetables and fruits currently constitute the largest share of the biostimulants market. To keep up with the ever-increasing demand in the produce market, biostimulants are essential.
Based on the distribution channel
Due to significant demand from downstream industries and commercial agriculture, the direct segment now holds the majority of the market share.
Based on active ingredients
As the primary component responsible for the plant's metabolic activity and the enhancement of a variety of the plant's functions, the acid-based subsegment of the market is highly competitive. Because of its central role in the plant, it plays an important role in the biostimulant. This sector, however, is ripe for microbial transformation because of the rising demand for nitrogen and other critical elements.
Based on the end-user
Because biostimulants are so popular among farmers for boosting crop growth and productivity in response to rising consumer demand for organic products, this industry subsegment is dominated by farmers. As their demand is higher in the agricultural sector, these goods are also the primary rationale for preserving agriculture.
Based on the application method
Seed treatment is the most popular subsegment because of its numerous benefits in farming. This is what ultimately drives demand and helps the market expand.
Based on origin
Reasons including low price, high fertility, and high productivity have helped natural biostimulants become the market leader.
Based on the shape
Since the liquid form is readily absorbed by the soil, it has a commanding share of the market. This type of fertilizer helps plants grow stronger stems and leaves while also increasing their tolerance to abiotic stress. Since it has so many benefits, liquid biostimulant is in high demand.
Buy Now:  https://www.marketresearchfuture.com/checkout?currency=one_user-USD&report_id=2770
Regional Analysis:
Due to its legal structure and appropriate definition, Europe has a significant advantage in the biostimulants sector, making up a disproportionately large share of the global market. More biostimulator is needed because of all the benefits it brings, including increased agricultural yields and improved soil quality. Manufacturers are releasing new goods and making strategic decisions in the market to meet the rising demand for bio-stimulants in the agriculture sector.
Growing expenditures on agricultural biologicals research are fueling optimism in the North American industry. The substance has become a valuable addition to standard chemical treatments for boosting plant growth and vitality. In order to maximize yields, these are increasingly considered an integral aspect of a comprehensive strategy. The adoption of these bioproducts to improve stress tolerance and growth across a wide variety of crop and plant species has been influenced by the rapid pace of technological and scientific progress over the past few decades.
Share your Queries @ https://www.marketresearchfuture.com/enquiry/2770
Related reports:
Foliar Spray Market Information: by Fertilizer Type (Macronutrients and Micronutrients), Application, (Horticultural Crops, Field Crops, and Turfs and Ornamentals), and Region (Europe, North America, and Asia-Pacific)— Forecast till 2027
Aquafeed Market information by Aquatic Species (Carps, Molluscs, Shrimps, Crustaceans, Catfish, Trouts, Others), Ingredients (Wheat, Corn, Pulses, Oilseeds, Others), Additive Type, Life Cycle, and region forecast till 2027
Global Forage Seeds Market Research Report: Information By Crop-Type (Legumes- Alfalfa, Clover, And Others; Grasses- Ryegrass, And Others; Cereals And Others), By Livestock (Cattle, Swine, Poultry, Ruminant, And Others), and By Region– Forecast Till 2027
About Market Research Future:
Market Research Future (MRFR) is a global market research company that takes pride in its services, offering a complete and accurate analysis with regard to diverse markets and consumers worldwide. Market Research Future has the distinguished objective of providing the optimal quality research and granular research to clients. Our market research studies by products, services, technologies, applications, end users, and market players for global, regional, and country level market segments, enable our clients to see more, know more, and do more, which help answer your most important questions.

Market Research Future (Part of Wantstats Research and Media Private Limited)
99 Hudson Street, 5Th Floor
New York, NY 10013
United States of America
+1 628 258 0071 (US)
+44 2035 002 764 (UK)
Email: sales@marketresearchfuture.com
Website: https://www.marketresearchfuture.com