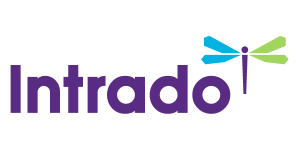 Colorectal Cancer Therapeutics Market Size to Surpass US$ 24.58 Billion by 2030 - Growth Plus Reports
/EIN News/ -- 20 Maxwell Road #08-08 Maxwell House, Singapore, Jan. 25, 2023 (GLOBE NEWSWIRE) -- As per the latest report published by Growth Plus Reports the Global Colorectal Cancer Therapeutics Market was estimated at US$ 10.6 billion in 2021 and is expected to surpass a valuation of US$ 24.58 billion by 2030, progressing at a CAGR of 9.80% from 2022 to 2030. The report provides a detailed analysis of top winning strategies, drivers & opportunities, competitive scenario, wavering market trends, market size, statistics & estimations, and major investment pockets. As demand for efficient front-line medications is increasing, in turn, anticipated to fuel the market growth.
Download PDF Brochure of Colorectal Cancer Therapeutics Market Size - COVID-19 Impact and Global Analysis with Strategic Developments at: https://www.growthplusreports.com/inquiry/request-sample/colorectal-cancer-therapeutics-market/8066
The global colorectal cancer market is anticipated to witness steady growth during the forecast period from 2022 to 2030. The demand for novel, efficient medications has increased as colorectal cancer rates rise. The growing demand for targeted drug therapy has contributed to high adoption of anti-angiogenesis medications such as bevacizumab by Genentech, ramucirumab by Eli Lilly and Company, and Ziv-aflibercept by Regeneron Pharmaceuticals. These drugs suppress the VEGF (Vascular Endothelial Growth Factor) protein, which promotes the growth of blood vessels in the tumors. Without blood connections, tumors will start to starve, which will eventually cause breakdown of cells. Anti-angiogenesis medications are typically advised with chemotherapy. Majority of the incident colorectal cancers are sporadic, however approximately 5% of the overall patient pool has inherited colorectal cancer. The key marketed therapies in the colorectal cancer market include Keytruda, Stivarga, Jemperli, Braftovi, Cyramza, Lonsurf, Opdivo, and Vectibix among others.
Excerpts from 'By Therapy'
Chemotherapy, immunotherapy, and targeted therapy are the three therapeutic categories that make up the global market for colorectal cancer therapeutics, wherein targeted therapy is a dominating segment. Targeted therapy makes it easier for the immune system to exclusively find and destroy cancer cells, thereby bypass the catastrophic effects of conventional cancer treatments. The ability of targeted treatment to define carcinomas makes it simpler for the nervous system to find and eliminate them as a contributing element to their proliferation. Targeted medicines can also strengthen the immune system to help it fight the disease more effectively. Numerous studies have also shown that targeted therapies are far more effective and specific, they have reliable biomarkers of response, and lead to significantly higher response rates.
Targeted medicines also enhance the immune system to attack cancer cells. Chemotherapy shortens anticipated lifespan and lessens symptoms by preventing tumors growth. This might lessen the number of cancer patients who are receptive to surgical resection. Chemotherapy also spreads throughout the body, helping to get rid of cancer cells that are growing in other places. Immunotherapy notifies the immune systems of the existence of cancer by selectively targeting cancer antigens on tumors cells.
Browse the full report with detailed TOC at: https://www.growthplusreports.com/report/colorectal-cancer-therapeutics-market/8066
Excerpts from 'By Cancer Type'
According to cancer type, the colorectal cancer therapeutics market is segmented into:
Colorectal Adenocarcinoma
Gastrointestinal Carcinoids Tumors
Others (Gastrointestinal Stromal Tumors, Familial Colorectal Cancer)
Colorectal adenocarcinoma holds leading position. The largest risk factor for developing colorectal cancer is probably heredity. Approximately 20% of all occurrences of colorectal cancer are thought to be hereditary. Moreover adenocarcinoma is the most common cause of cancer. In the report published by cancer treatment centers of america in 2022, 95% of instances of colorectal cancer are adenocarcinomas of the colon and rectum in US.
Excerpts from 'By Region'
Regionally, the global colorectal cancer therapeutics market is segmented in:
North America
Europe
Asia Pacific
Rest of the world
The north America segment has dominated the market in term of region. Increased spending on research and development that results in the introduction of new products, as well as the presence of major market players in the area, all promote this expansion. Additionally, there is a high rate of colorectal cancer in the region. According to Cancer. Net, there will be 54,040 men and 52,140 women diagnosed with colon cancer and 44,850 new cases of rectal cancer in 2022. (26,650 men and 18,200 women). The European region is the second most crucial market. this growth is attributed to high product approvals, a sizable geriatric population, and presence of government reimbursement programmes.
Excerpts from 'Competitive Landscape'
Some prominent players operating in colorectal cancer therapeutics market are:
Merck Sharp & Dohme Corp.
Bayer AG, Bristol Myers Squibb Holdings
Eli Lilly and Company
Johnson & Johnson Services, Inc.
Amgen Inc.
Celleron Therapeutics Limited
Sumitomo Pharma Co., Ltd
Teva Pharmaceutical Industries, Ltd.
AbbVie Inc.
Novartis AG
Sanofi AG
Research collaborations between academia and companies is a key strategy being followed in the industry.
VALUE PROPOSITIONS RELATED TO THE REPORT:
Powered with Complimentary Analyst Hours and Expert Interviews with Each Report
Comprehensive quantitative and qualitative insights at segment and sub-segment level
Covid 19 impact trends and perspective
Granular insights at global/regional/country level
Deep-rooted insights on market dynamics (drivers, restraints, opportunities) and business environment
Blanket coverage on competitive landscape
Winning imperatives
Exhaustive coverage on 'Strategic Developments' registered by leading players of the market
CUSTOMIZATION OPTIONS:
Distributor Landscape Assessment
Pricing Intelligence
Customer Base Assessment
Investment & Initiatives Analysis
'Business Profile' of Key Players
Inquiry Before Buying: https://www.growthplusreports.com/inquiry/before-buying/colorectal-cancer-therapeutics-market/8066
About Us:
Growth Plus Reports is part of GRG Health, a global healthcare knowledge service company. We are proud members of EPhMRA (European Pharmaceutical Marketing Research Association).
Growth Plus portfolio of services draws on our core capabilities of secondary & primary research, market modelling & forecasting, benchmarking, analysis and strategy formulation to help clients create scalable, ground-breaking solutions that prepare them for future growth and success.
We were awarded by the prestigious CEO Magazine as "Most Innovative Healthcare Market Research Company in 2020.

Manan Sethi
Director, Market Insights
Email: sales@growthplusreports.com
Phone no: +65 3105 1299
Web: https://www.growthplusreports.com/