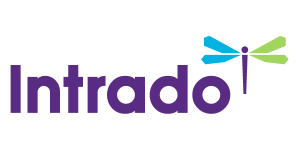 Coconut Milk Market Worth USD 2,560.8 Million by 2027 Witnessing a CAGR of 18.1% - Report by Market Research Future (MRFR)
Coconut Milk Market trends and insights Research Report: Information By Category (Conventional & Organic), By Form (Powder, & Liquid), By Packaging Type (Bottles, Cans, Pouches, & Others), By Distribution Channel (Store-based & Non-store-based) Competitive Market Growth, Size, Share and Forecast to 2027
/EIN News/ -- New York, US, Jan. 25, 2023 (GLOBE NEWSWIRE) -- Coconut Milk Market Overview
According to a Comprehensive Research Report by Market Research Future (MRFR), "Coconut Milk Market Information By Category, Form, Packaging Type, Distribution Channe and Region- Forecast till 2027", the market is estimated to acquire a size of over USD 2,560.8 Million by the end of 2027. The report further predicts the market to thrive at a healthy CAGR of over 18.1% during the review timeframe.
Market Scope:
There is a wide selection of flavored and textured coconut milk products out there. In addition, several companies making coconut milk now prioritize providing products that are organic, non-GMO, and bursting with taste. Historically, coconut milk has been utilized in both vegetarian and non-vegetarian cookery. Vegan alternatives to dairy-based delicacies including ice cream, frozen treats, candies, and pastries sometimes feature coconut milk. It's also a common thickener in a wide variety of other meals, especially those served in the upscale Asian restaurants of major hotel chains.
Get Free Sample PDF Brochure @  https://www.marketresearchfuture.com/sample_request/3024
Report Scope:
Report Attribute
Details
Market Size in 2027
USD 2,560.8 Million
CAGR
18.1%
Base Year
2019
Forecast Period
2020-2027
Historical Data
2018
Forecast Units
Value (USD million)
Report Coverage
Revenue Forecast, Competitive Landscape, Growth Factors, and Trends
Segments Covered
By Category, Form, Packaging Type, Distribution Channe and Region
Geographies Covered
North America, Europe, Asia-Pacific, and Rest of the World (RoW)
Key Market Drivers
Increasing Prevalence Of Lactose Intolerance
Health Benefits Of Coconut Milk
Competitive Dynamics:
The prominent players of the market are:
McCormick & Company Inc. (US)
Goya Foods Inc. (New Jersey)
Dabur India Ltd (India)
Ducoco (Brazil)
Vita Coco (US)
Celebes Coconut Corp. (Philippines)
Thai Agri Foods Public Co. Ltd (Thailand)
Danone SA (France)
Theppadungporn Coconut Co. Ltd (Thailand)
ThaiCoconut Public Company (Thailand)
Market USP:
Market Drivers
The rising prevalence of lactose intolerance among customers around the world is a key factor driving expansion in the coconut milk industry. The market's continued success can also be attributed to the increasing number of people who are learning about the many health benefits of coconut milk. The increasing demand for Asian food around the world is predicted to create promising new openings for the coconut milk market.
The increasing vegan population in industrialized economies is a key factor fueling the expansion of the coconut milk and related product sectors. Sales of dairy-free and other plant-based alternatives are booming in response to rising demand for vegan desserts like ice cream. Because of the growing popularity of coconut milk, it is increasingly being used in desserts and vegan ice creams.
Rising urban populations are expected to drive up demand for coconut milk in the coming years. This is because more people in cities tend to eat more processed foods. Because of the challenges involved in increasing output, it is not expected that the number of coconut trees would grow much in the near future. Therefore, businesses must rely on innovative approaches to make the most of their current output and gain from this increase in demand. The expansion of the coconut milk industry is predicted to be hampered by the factors listed above.
Thus, the growing vegan movement is the primary force propelling the market. The product's versatility and its popularity among consumers are mostly to blame. In which coconut milk has become wildly popular. One of the factors driving the growth of the worldwide coconut milk market is the health benefits it provides, including a reduction in blood pressure and cholesterol. Another factor contributing to the increase in coconut milk consumption is people's desire for tasty, wholesome drinks with low calorie counts.
Browse In-depth Market Research Report (122 Pages) on Coconut Milk:
https://www.marketresearchfuture.com/reports/coconut-milk-market-3024
Market Restraints
Growth in the Coconut Milk Market is expected to be hampered by the fluctuating cost of coconuts in several nations.
COVID-19 Analysis:
Coconut milk production has been temporarily halted and consumer demand has dropped as a result of the COVID-19 epidemic. Players in the coconut milk products market are focused on strengthening their supply chains and speeding up processes to prevent further revenue losses as a result of the spread of SARS-CoV-2 among healthcare professionals. With the global lockdown being lifted gradually and the novel coronavirus under control, the global Coconut Milk Market should be able to recover faster in the coming years.
Market Segmentation:
By Form
Since coconut milk in liquid form is the most popular, the market for it is expected to grow to $4,056.07 million by 2027's end. Since the liquid form is readily available and consumed at a relatively high rate as a beverage, it has come to dominate the market.
By Packaging Type
Due to the superior durability and reliability that cans offer, they have surpassed all other packaging types to become the market leaders. The cans market has the potential to grow at a solid rate in the following years, increasing in value to $914.2 mln by 2027's end.
By Distribution Channel
When it comes to the distribution of coconut milk, particularly in developing nations, supermarkets and hypermarkets are the primary revenue generators, with convenience stores also making a sizable contribution. Non-store distribution channels are expanding at an especially rapid rate, as more and more businesses prioritize online sales channels.
Buy Now:  https://www.marketresearchfuture.com/checkout?currency=one_user-USD&report_id=3024
Regional Analysis
Since coconut milk is such a staple in Asian cooking, Asia Pacific dominated the worldwide market in 2020 and is projected to maintain its dominance and even expand at a rate of 14.50 percent during the review period. The rising vegan population and the region's undiscovered markets also present promising prospects for international businesses in the coming years.
In terms of revenue, the North American Coconut Milk Market is expected to surpass USD 629.1 million by 2027, making it the second largest market in the world. In light of the rising popularity of vegan diets in the United States and the rising value of natural products among health-conscious consumers, this sector continues to be the most lucrative in the Americas. The market is buoyed further by the high prevalence of lactose intolerance in the area.
As of 2020, Europe will have captured 21.72% of the global coconut milk market, proving itself to be a lucrative market for the product. Since more and more people prefer drinks made from plants and other items with all-natural ingredients, the rest of Europe has become a major consumer market.
Share your Queries @ https://www.marketresearchfuture.com/enquiry/3024
Related reports:
Medium-Chain Triglycerides Research Report: By form (Dry and Liquid), by source (Palm Kernel Oil, Coconut Oil and others), by Type (Caproic, Caprylic, Capric and Lauric), by Application (Food & Beverages, Pharmaceuticals, Personal Care and others) and Region (North America, Europe, Asia-Pacific and Rest of the World) - Global Forecast till 2030
Global Xanthan Gum Market Research Report: By Form (Dry and Liquid), By Function (Thickener, Stabilizer, Fat Replacer, Coating Materials and others), By Application (Food & Beverages (Bakery & Confectionery, Beverages, Dairy & Frozen Desserts; Sauces, Dressings & Dips; Meat, Poultry & Seafood and others ), Personal Care, Pharmaceuticals & Nutraceuticals and others)) and Region (North America, Europe, Asia-Pacific and Rest of the World) - Forecast till 2030
Egg Products Market Global Research Report by Type (Egg Powder, Liquid Egg and Frozen Egg), Application (Food & Beverages, Personal Care and others) and Region (North America, Europe, Asia-Pacific and Rest of the World) - Forecast till 2030
About Market Research Future:
Market Research Future (MRFR) is a global market research company that takes pride in its services, offering a complete and accurate analysis with regard to diverse markets and consumers worldwide. Market Research Future has the distinguished objective of providing the optimal quality research and granular research to clients. Our market research studies by products, services, technologies, applications, end users, and market players for global, regional, and country level market segments, enable our clients to see more, know more, and do more, which help answer your most important questions.

Market Research Future (Part of Wantstats Research and Media Private Limited)
99 Hudson Street, 5Th Floor
New York, NY 10013
United States of America
+1 628 258 0071 (US)
+44 2035 002 764 (UK)
Email: sales@marketresearchfuture.com
Website: https://www.marketresearchfuture.com