IV Solution & Ketamine Centers of Chicago Takes Part in Baylor Study of Ketamine Treatment for Severe Depression
Chicago, Jan. 12, 2023 (GLOBE NEWSWIRE) -- Chicago, Illinois -
IV Solution & Ketamine Centers of Chicago is proud to announce that they have been involved in the Baylor Ketamine Study, which was conducted at the Baylor College of Medicine in Houston on the response of patients with major depressive disorder to intravenous (IV) ketamine infusions. The study found that some types of patients were likely to gain a fast and significant amount of benefit from ketamine compared to the others. While most of the patients benefited from the drug, about one third of them experienced a "much faster improvement" in their depression symptoms.
Brittany O'Brien, an assistant profession of behavioral sciences and psychiatry at the Baylor College of Medicine and the lead researcher for study, explains, "Severely depressed individuals with a history of childhood trauma may have a better likelihood of a rapid and robust response to ketamine." The study involved 298 patients who were on average 40 years old. They were mostly men and they had not responded to at least two antidepressants previously. The researchers measured mood changes by applying a standardized depression scale over six clinic visits.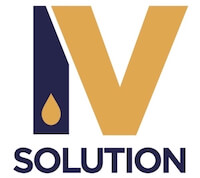 There were three types of response to ketamine that were observed by the researchers. One group was severely depressed before the treatment and they were able to experience a fast and substantial improvement in their symptoms. The second group was also severely depressed but only experienced minimal improvement in their symptoms. And the third group was composed of patients who were less depressed than those in the other two groups and experienced a less rapid and a more gradual improvement in their symptoms. It turned out that the first group was composed of people with severe depression and had reported a history of childhood abuse and trauma. Apparently, past trauma has an impact on their response to ketamine IV therapy although the reason for this is not yet clear. It may be that sensitization may be a factor because a person exposed to a stimulus becomes more sensitive to it over time.
IV Solution & Ketamine Centers of Chicago has the goal of providing advanced and effective intravenous (IV) medical treatment for various disorders, such as: chronic pain, anxiety, fibromyalgia, PTSD, TRD, OCD, and other similar disorders. Dr. Bal Nandra, M.D., who created this ketamine therapy clinic, underwent training at the University of Chicago Hospitals Department of Anesthesia and Critical Care. He has currently 20 years of clinical experience. His team of health professionals in this IV ketamine clinic is composed of licensed therapists and technicians who work in close cooperation with registered nurses with significant knowledge and experience in ketamine infusion, primary care physicians, and mental health professionals, to provide the best possible treatment for patients.
With regards to what patients can expect when going for ketamine treatment at IV Solution & Ketamine Centers of Chicago, upon arrival, they will have to check in after which they are taken back to the private infusion room to start their treatment. To ensure the comfort and safety of patients, they will be lying down during the 45-minute infusion session and they will be wearing a blood pressure cuff and other regular monitors. After the infusion has started, patients tend to almost immediately feel a bit drowsy and like they are floating. However, patients will not likely sleep. And for those who feel some agitation or any other kind of unusual feelings, although this is rare, they may need to adjust the dosing. After the session is completed, patients are allowed to recover for about 30 to 45 minutes before they are allowed to take their arranged ride home. Drowsiness may be expected for a few hours after the session. The length of response will vary from individual to individual but typically, patients may experience relief from their symptoms for 1 to 2 months after the first series of six infusions for depression.
https://www.youtube.com/watch?v=JQjVkoqDjwk
People who are interested in IV ketamine therapy for depression and other related conditions can check out the IV Solution & Ketamine Centers of Chicago website or contact them on the telephone or through email. They are open from 8:00 am to 5:00 pm from Monday to Friday, and from 9:00 am to 12:00 pm on Saturdays. Those who are interested can also take a look at their clinically proven therapy on YouTube.
###
For more information about IV Solution & Ketamine Centers of Chicago, contact the company here:

IV Solution & Ketamine Centers of Chicago
Bal Nandra, M.D.
(844) 948-6337
b.nandra@chicagoivsolution.com
712 N Dearborn St
Chicago, IL 60654

Bal Nandra, M.D.