Over 100,000 Training Conversations in 2022 with SIMmersion's Virtual Role-Players Sets a New Annual Record
Figure 1. SIMmersion celebrated 100,000 conversations in 2022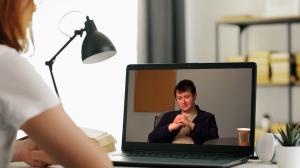 Figure 2. User talks with Jake Finny about his drug use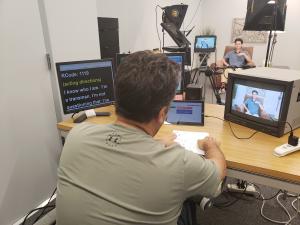 Figure 3. Video productions utilized SIMmersion's tools
More people are practicing difficult conversations using SIMmersion's AI-driven role-players to have realistic experiences, build skills, and gain confidence.
100,000 practice conversations have helped many people learn how to support others who may be living with suicidal ideation, substance use, alcohol dependency, or a myriad of other challenges."
— Dale Olsen, Ph.D.
COLUMBIA, MD, UNITED STATES, January 13, 2023 /EINPresswire.com/ -- SIMmersion's virtual role-players face many challenges. They may be living with suicidal ideation, substance use, alcohol dependency, or a myriad of other challenges. The popularity of this conversation training is a result of the realistic role-playing experiences that produce lasting skill development. To create role-players who look and behave like real people, SIMmersion (1) draws on the experience of all relevant stakeholders including best-in class subject-matter experts and individuals with lived experience, (2) uses their fuzzy-logic AI technology called PeopleSim™, (3) utilizes a tradecraft developed over 20 years, and (4) uses videos to represent the role-player and speech recognition to drive the conversation. These four factors make the role-players look and respond to the users like real people and that contributes to the impressive total of 100,000 conversations in 2022.
1. Best-in-Class Subject-Matter Experts Make Role-Player Scripts Real
Government agencies work in partnership with the best subject-matter experts in various academic fields. When the agencies saw SIMmersion's capabilities, they matched the company with some of their subject-matter experts. As more role-player training systems were funded and developed, research showed that SIMmersion's experiential training was highly effective. Then the interest from the leaders in various academic fields grew, and SIMmersion was able to partner with top university faculty who have both the research knowledge and the clinical experience to know how patients and clients would really respond to various statements and questions. In addition, people with relevant life experiences are included in the group of experts to add assurance that the role-player script matches real-world dialogue. The product of the efforts is a role-player script that replicates real clinical experiences.
2. SIMmersion's AI PeopleSim® Technology Makes Role-Players Behave Realistically
When practicing with a role-player, users can select from a large variety of statements or questions, designed to encompass a broad range of what most people would want to say. Available options include everything from specific statements that experts would want them to say all the way to inappropriate, less-desirable ones. Typically, for each user selected statement or question, there are from 7 to 15 possible role-player responses. To choose the response given by a role-player, the PeopleSim technology calculates probabilities for each of the possible responses based on current conversational history, and then uses those probabilities to select a response. The probability calculations are based on one of the role-player's different randomly selected personalities determined at the onset of the conversation, and on the relationship the user has developed with them as the conversation progresses.
3. Utilizing Tradecraft to Create Consistent Role-Player Conversations
The "know how" or tradecraft is a critically important part of constructing role-players that seem real and it has been continuously refined during the past two decades. During those years, SIMmersion identified ways to overcome the challenges of developing realistic role-players. For example, one challenge is to allow people talking with a role-player to say any of a large number of things that make sense at each point during the conversation and for the role-player to provide a reasonable response. There are many different paths leading to any specific point in the conversation, so just providing responses that are logically consistent with (1) what the role-player has revealed, (2) the evolving emotions, and (3) varying role-player personalities presents a challenge requiring special knowledge and skills that the developers learn on the job as they grow in the SIMmersion environment.
4. Video Production and Speech Recognition Make Role-Plays Seem Like an Online Conversation
To completely immerse the user in an experience, they must be able to talk to a person who looks real. While avatar technology continually improves, it is more expensive and does not capture the subtleties of human behavior unless motion-picture level budgets are available. SIMmersion's studio and custom software are used to capture and organize the video, so that it can easily be integrated into the training system for a manageable cost. Off-the-shelf speech recognition software allows users to verbally deliver their statements making the conversation with the virtual role-player flow smoothly and better simulates a real-world interaction.
Final Remarks
Most people can't effectively build conversational skills by only attending a lecture; they need to practice. SIMmersion virtual role-players meet the need for practice for many important issues. Their systems provide experiences that seem real and an interesting way to learn complex conversational skills. The use of their training systems is increasing rapidly, so it is expected that the number will increase substantially beyond last year's 100,000 in 2023.
Dale Edward Olsen
SIMmersion
+1 443-745-5754
email us here
Visit us on social media:
Facebook
Twitter
LinkedIn
YouTube
SIMmersion Training System Overview