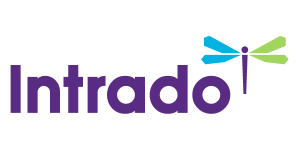 Texas Roadhouse, Inc. CFO Announces Retirement Following 24-Year Career
/EIN News/ -- LOUISVILLE, Ky., Jan. 06, 2023 (GLOBE NEWSWIRE) -- Texas Roadhouse, Inc. (Nasdaq: TXRH), announced today that after more than two decades at the Company, its Chief Financial Officer, Tonya Robinson, has retired effective January 4, 2023.

"Tonya has provided tremendous value throughout her 24-year career at Texas Roadhouse, rising from Staff Accountant to CFO," said Jerry Morgan, CEO and President of Texas Roadhouse. "We wish Tonya the best as she begins her next chapter in life," Morgan added.
Ms. Robinson joined Texas Roadhouse in 1998 and has served in a variety of roles in her career, including Controller, Director of Financial Reporting and Vice President of Finance and Investor Relations. Robinson was named Chief Financial Officer in May of 2018.
The Company's Board of Directors has appointed Keith Humpich, Vice President of Finance, as interim CFO until a permanent successor has been identified.
Mr. Humpich, who has over 30 years of accounting, audit and finance experience, joined Texas Roadhouse in February 2005 as the Director and then Senior Director of Internal Audit. In 2021, he was promoted to Vice President of Finance, where he oversees Financial Reporting, Tax, Treasury, Internal Audit, and Financial Analysis. He also serves as co-chair of the Company's Enterprise Risk Management function and Compliance Officer for FCPA-related matters. Prior to joining Texas Roadhouse, he held finance and/or audit positions at Lexmark International and Ernst & Young.
The Company has retained an executive search firm to assist in a formal search for a permanent successor.
About the Company
Texas Roadhouse, Inc. is a growing restaurant company operating predominantly in the casual dining segment that first opened in 1993 and today has grown to over 690 restaurants system-wide in 49 states and ten foreign countries. For more information, please visit the Company's Web site at www.texasroadhouse.com.
Contacts:
Investor Relations
Michael Bailen
(502) 515-7298
Media
Travis Doster
(502) 638-5457