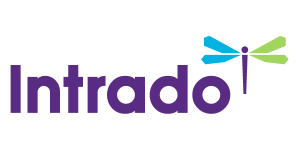 Baozun Files Annual Report on Form 20-F for Fiscal Year 2020
/EIN News/ -- SHANGHAI, China, April 12, 2021 (GLOBE NEWSWIRE) -- Baozun Inc. (Nasdaq: BZUN and HKEX: 9991) ("Baozun" or the "Company"), the leading brand e-commerce service partner that helps brands execute their e-commerce strategies in China, today announced that it filed its annual report on Form 20-F for the fiscal year ended December 31, 2020 with the U.S. Securities and Exchange Commission ("SEC") on April 12, 2021.

The annual report can be accessed on the Company's investor relations website at http://ir.baozun.com as well as the SEC's website at http://www.sec.gov.
The Company will provide a hard copy of its annual report containing the audited consolidated financial statements, free of charge, to its shareholders and ADS holders upon request. Requests should be directed to the Company's IR Department at ir@baozun.com.
About Baozun Inc.
Baozun Inc. is the leader and a pioneer in the brand e-commerce service industry in China. Baozun empowers a broad and diverse range of brands to grow and succeed by leveraging its end-to-end e-commerce service capabilities, omni-channel coverage and technology-driven solutions. Its integrated one-stop solutions address all core aspects of the e-commerce operations covering IT solutions, online store operations, digital marketing, customer services, and warehousing and fulfillment.
For more information, please visit http://ir.baozun.com.
For investor and media inquiries, please contact:
Baozun Inc. 
Ms. Wendy Sun
Email: ir@baozun.com
Christensen
In China
Mr. Rene Vanguestaine
Phone: +852-6686-1376
E-mail: rvanguestaine@christensenir.com
In U.S.
Ms. Linda Bergkamp
Phone: +1-480-614-3004
Email: lbergkamp@ChristensenIR.com