Company Profile for Elite Capital & Co. Limited
Elite Capital & Co. Limited - "WE ARE FUNDING THE WORLD" - Since 2012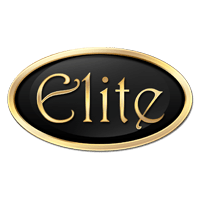 Elite Capital & Co. - Since 2012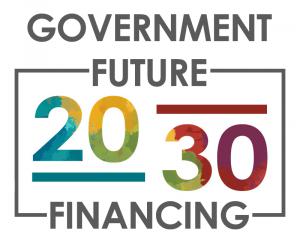 'Government Future Financing 2030' program
ELITE CAPITAL & CO. WE ARE FUNDING THE WORLD"
— ECC's Team
LONDON, ENGLAND, UNITED KINGDOM, July 28, 2020 /EINPresswire.com/ -- Elite Capital & Co. Limited is a private limited company that provides project related services including Management, Consultancy and Funding, particularly for large infrastructure and commercial projects.
Elite Capital & Co. Limited has its head office in London (UK), with our Board Members, Staff and Agents being located across the Middle East, Asia and Europe. We have multi lingual staff to ensure that we can accommodate all of our client's needs.
Elite Capital & Co. Limited offers a wealth of experience in Banking & Financial transactions and has a range of specialized advisory services for private, SME or corporate clients.
When required we can also customize and structure our products and services to meet the specific needs of our clients. We will continue to customize, structure, create and implement funding products and services as the need requires.
Elite Capital & Co. Limited has made strategic alliances with several organizations and companies which have given us access to international markets in Europe, Asia, Africa, Middle East and GCC regions. This has given Elite Capital & Co. a substantial foundation of clients to build on, in addition to access to the markets that are most in need of the products and services we offer.
Aim
The aim of Elite Capital & Co. Limited is to facilitate the commencement and completion of Infrastructure projects, stimulate economy, create employment and combat poverty.
Types of Project
Our services are suitable for all types of Infrastructure Projects in either Greenfield (Pre Operations Stage) or Brownfield (Operations Stage) including but not limited to Sea Ports, Airports, Railway, Bridges, Roads and Highways, Water and Sanitation Utilities, Energy, Communications, Hospitals, Schools and Social Infrastructure etc. This includes other projects or activities that impact positively on the relevant country's basic infrastructure including the manufacturing of components used in infrastructure (such as cement and steel) and infrastructure associated with mining and agribusiness.
Size of Project
Minimum of USD 50M (United States Dollars Fifty Million) and upwards.
Loan to Value
Up to 85% of project financing required.
Term
Up to 15 years for the design, build and finance component and up to 30 years for the ongoing operation component.
Operation
Projects are executed on an EPC+F basis, which is Engineering, Procurement and Construction plus Finance. We cannot execute BOO or BOT projects.
Locations
All countries can be considered. Countries currently engaged in war or politically unstable environments or sanctioned countries will not be suitable. All projects must adhere to local and international environmental, health, safety and social standards as required.
Suitable for
Privately held projects, Public & Private Infrastructure Operators, National & Local Governments, NGOs and Financial Institutions.
Funding Collateral
Commercial Bank Instruments; Bank Guarantees, Bonds, Medium Term Notes, or other Bank Debt Instruments issued by banks rated 'BB+' or better, but this can be reviewed on a case-by-case basis.
Sovereign Guarantee; Elite Capital & Co. Limited is able to facilitate funding for Government and Infrastructure Projects against a Sovereign Guarantee subject to the Sovereign Guarantee being ratified by the relevant authorities and departments, namely the Central Bank and Ministry of Finance in the respective countries. In some cases the Sovereign Guarantee may need to be confirmed by a Commercial Bank.
Resource Guarantee; The option is available to fund projects against a Resource Guarantee such as an Oil Guarantee or any other significant and valuable minerals or resources that the country has may also be considered.
Promissory Notes; Corporate Promissory Notes endorsed by a commercial bank can be useful if the project has bankable assets that can be used for leverage financing.

Company:
Elite Capital & Co. Limited

Profile:
ec.uk.com/files/ECC_Profile.pdf

Headquarters Address:
33 St. James Square, London
England, SW1Y 4JS

Telephone:
+44 (0) 203 709 5060
SWIFT Code:
ELCTGB21

Website:

Type of Organization:
Private

Industry:
Finance - Financial Manager

Key Executives:
Dr. Faisal Khazaal, PhD. LLD. KGCC.
Chairman
Mr. George Matharu, MBA.
President and CEO
Mr. Simon Thomas
Vice President for Finance
Mr. Saleem Sarwar
Head of Trading
Mr. Lou Montilla
Senior Advisor (LNG, Crude & Products)

Public Relations:
Information Department
Email: info@ec.uk.com

NNNN
Mr. George Matharu, MBA.
Elite Capital & Co. Limited
+44 20 3709 5060
email us here
Visit us on social media:
Twitter
LinkedIn