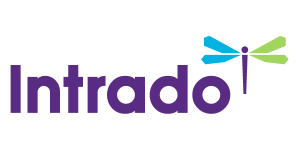 SHAREHOLDER ALERT: Pomerantz Law Firm Reminds Shareholders with Losses on their Investment in CytomX Therapeutics Inc. of Class Action Lawsuit and Upcoming Deadline – CTMX
/EIN News/ -- NEW YORK, May 26, 2020 (GLOBE NEWSWIRE) -- Pomerantz LLP announces that a class action lawsuit has been filed against CytomX Therapeutics Inc. ("CytomX" or the "Company") (NASDAQ: CTMX) and certain of its officers. The class action, filed in United States District Court for the Northern District of California, and indexed under 20-cv-03432, is on behalf of a class consisting of all persons and entities other than Defendants who purchased or otherwise acquired CytomX securities between May 17, 2018, and May 13, 2020, both dates inclusive (the "Class Period"), seeking to recover damages caused by Defendants' violations of the federal securities laws and to pursue remedies under Sections 10(b) and 20(a) of the Securities Exchange Act of 1934 (the "Exchange Act") and Rule 10b-5 promulgated thereunder, against the Company and certain of its top officials.

If you are a shareholder who purchased CytomX securities during the class period, you have until July 20, 2020, to ask the Court to appoint you as Lead Plaintiff for the class. A copy of the Complaint can be obtained at www.pomerantzlaw.com. To discuss this action, contact Robert S. Willoughby at rswilloughby@pomlaw.com or 888.476.6529 (or 888.4-POMLAW), toll-free, Ext. 7980. Those who inquire by e-mail are encouraged to include their mailing address, telephone number, and the number of shares purchased. 
[Click here for information about joining the class action]
CytomX was founded in 2008 and is headquartered in South San Francisco, California. CytomX operates as an oncology-focused biopharmaceutical company in the U.S. The Company develops a novel class of investigational antibody therapeutics based on its Probody technology platform for the treatment of cancer. CytomX's lead product candidates in the clinical stage include, among others, CX-072 and CX-2009.
CytomX has been evaluating CX-072 in its "PROCLAIM" series clinical program for several years. For example, the PROCLAIM-CX-072-001 clinical trial was designed to assess the tolerability and preliminary antitumor activity of multiple doses of CX-072 as a monotherapy or as a combination therapy with ipilimumab (which Bristol-Myers Squibb Company markets under the brand name Yervoy) or vemurafenib (which Roche markets under the brand name Zelboraf) in patients with advanced, unresectable solid tumors or lymphoma. The Company also began conducting a Phase 2 clinical trial called PROCLAIM-CX-072-002, which was initiated in October 2019 and is an open-label, multi-center clinical trial evaluating CX-072 in combination with ipilimumab in patients with unresectable or metastatic melanoma.
Likewise, CystomX had been evaluating CX-2009 under its own "PROCLAIM" brand clinical program. This program includes the PROCLAIM-CX-2009-001 clinical trial, which is a Phase 1/2 trial evaluating the tolerability and preliminary antitumor activity of CX-2009 as a monotherapy, which CytomX initiated in June 2017. This clinical program also proceeded in multiple parts—Parts A and A2, which are monotherapy dose escalation studies; and Part B, which is a Phase 2 expansion study of CX-2009 monotherapy at 7 mg/kg administered every three weeks in up to 40 patients with hormone receptor (ER, PR) positive, HER2 negative breast cancer, which Defendants announced in December 2019 based on the tolerability and activity data from Part A and A2 of the study.
The complaint alleges that throughout the Class Period, Defendants made materially false and/or misleading statements, as well as failed to disclose material adverse facts about CytomX's business, operations, and prospects. Specifically, Defendants failed to disclose to investors that: (i) CytomX had downplayed issues with CX-072's efficacy observed in the PROCLAIM-CX-072 clinical program; (ii) CytomX had similarly downplayed issues with CX-2009's efficacy and safety observed in the PROCLAIM-CX-2009 clinical program; and (iii) as a result, the Company's public statements were materially false and misleading at all relevant times.
On May 13, 2020, during after-market hours, CytomX made available abstracts for the Company's clinical presentations for CX-072 and CX-2009. Results from the PROCLAIM-CX-072 clinical program showed a response rate of 8.8%, compared to a response rate of 18.5% in patients receiving the combination of CX-072 and ipilimumab. Meanwhile, results from the PROCLAIM-CX-2009 clinical program showed "evidence" of clinical activity at doses at least 4 mg/kg 3x/week, but also suggested a significantly higher rate of serious or greater treatment-related toxicity to the eyes at dose equivalents at least 8 mg/kg 3x/week.
Following the release of the foregoing data, CytomX's stock price fell $5.21 per share, or 36.08%, to close at $9.23 per share on May 14, 2020.
The Pomerantz Firm, with offices in New York, Chicago, Los Angeles, and Paris, is acknowledged as one of the premier firms in the areas of corporate, securities, and antitrust class litigation. Founded by the late Abraham L. Pomerantz, known as the dean of the class action bar, the Pomerantz Firm pioneered the field of securities class actions. Today, more than 80 years later, the Pomerantz Firm continues in the tradition he established, fighting for the rights of the victims of securities fraud, breaches of fiduciary duty, and corporate misconduct. The Firm has recovered numerous multimillion-dollar damages awards on behalf of class members. See www.pomerantzlaw.com
CONTACT:
Robert S. Willoughby
Pomerantz LLP
rswilloughby@pomlaw.com