DEED Grant Helps Minnesota Community Meet Child Care Needs during COVID-19 Crisis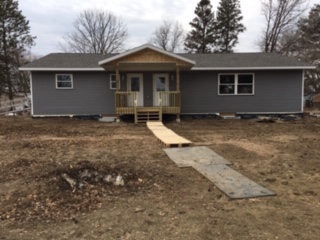 New York Mills is facing a problem that many communities throughout the state face: lack of access to quality child care.
Thanks to a successful public-private partnership between the City of New York Mills and the manufacturers of Lund and Crestliner boats, plus a $60,000 Child Care Economic Development Grant from DEED, more families in the community have access to the quality child care they need.
In April, the first provider opened for business in a child care cooperative housed in a renovated city-owned building. When a second provider moves into the cooperative building, the new space will provide child care for up to 24 children of local workers, including employees of Brunswick Boat Group, which makes both Lund and Crestliner boats. Brunswick Boat Group is supporting the project by sponsoring child care "slots" for their employees. Family child care providers, who often operate on a slim profit margin, will benefit from more space, low rent and reduced overhead costs in the city-owned building.
Meeting Quality Child Care Needs Even More Essential Now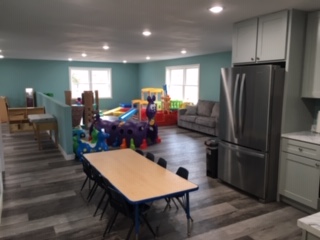 Prior to COVID-19 impacts, Minnesota was short nearly 80,000 child care slots. The need for more child care centers is particularly acute in Greater Minnesota where child care centers and in-home day care providers are retiring at high rates. 
During good economic conditions, access to quality child care is vital to growing our workforce and increasing our economic prosperity. During our current pandemic crisis, it's even more essential.
COVID-19 has increased the need for child care during school closures and upcoming summer school and other summer child care program cancellations.  It's clearly critical that essential workers have access to child care. In addition, not having access to child care will be a barrier to getting more Minnesotans back to work in the coming weeks and months.
Child Care Economic Development Grants Part of Broader Efforts
Last October, DEED awarded a total of $727,500 in Child Care Economic Development Grants to 11 organizations throughout Minnesota to increase families' access to quality child care. One of those organizations was the city of New York Mills.
Last October's grants were the third round of grants, which in total have awarded $1.7 million to organizations throughout Minnesota to increase access to quality child care. These grants are projected to leverage more than $11 million in local investment and open up an additional 4,354 child care slots throughout the state.
DEED's grants are part of broader multi-agency efforts to ensure Minnesota families have access to quality child care. These efforts include finding ways to increase investment in child care workforce development, increase wages for child care workers and increase funding to help low-income families afford quality child care.