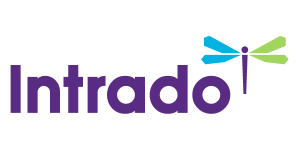 Credicorp Ltd.: announces the appointment of new Chief Executive Officer of Pacifico Seguros
/EIN News/ --
Lima, Oct. 22, 2019 (GLOBE NEWSWIRE) --
Lima, PERU, October 22nd, 2019 – Credicorp (NYSE: BAP) informs that the Board of Directors of its insurance subsidiary, Pacifico Cia de Seguros y Reaseguros, in its session held on October 22nd, 2019, accepted the resignation of Mr. Alvaro Correa, Pacifico Seguros' Chief Executive Officer, and appointed Mr. Cesar Rivera as new Chief Executive Officer.

Mr. Alvaro Correa, as Deputy Chief Executive Officer of Credicorp, will continue to oversee two Lines of Business: Insurance & Pensions and Investment Banking & Wealth Management. By focusing on this role, Mr. Correa will be able to directly manage the consolidation of the Insurance & Pensions businesses and to foster growth on the Health Business in partnership with Banmedica / UHG. On the Investment Banking and Wealth Management line of business, Mr. Correa will focus on accelerating the structural upgrade of the operational business model and capturing growth opportunities in Wealth and Asset Management in the region.
Mr. Cesar Rivera, who is now Deputy CEO of Pacifico Seguros, has worked at Credicorp since 1999. Prior to his current position leading the P&C and Life business units, he had been CEO of Pacifico Vida until its merger with Pacifico Peruano Suiza. Mr. Rivera holds a bachelor's degree in Industrial Engineering from Universidad de Piura as well as an MBA from ESAN, and has participated in the Executive Development program at Wharton School.
The aforementioned resolutions will be effective as of January 1st, 2020.
About Credicorp
Credicorp Ltd. (NYSE: BAP) is the leading financial services holding company in Peru with presence in Chile, Colombia and Bolivia. Credicorp has a diversified business portfolio organized into four lines of business: Universal Banking, through Banco de Credito del Peru - BCP and Banco de Credito de Bolivia; Microfinance, through Mibanco and Encumbra; Insurance & Pension Funds, through Grupo Pacifico and Prima AFP; and Investment Banking & Wealth Management, through Credicorp Capital, Wealth Management at BCP and Atlantic Security Bank.
For further information please contact the IR team:
investorrelations@credicorpperu.com.pe
Investor Relations
Credicorp Ltd.