Media Advisory/Defence Construction Canada: Annual Public Meeting
/EIN News/ -- OTTAWA, May 17, 2019 (GLOBE NEWSWIRE) --
 
 
What:
2019 Annual Public Meeting of Defence Construction Canada
 
Defence Construction Canada (DCC) is a Federal Crown corporation that provides timely, effective and efficient project delivery and full lifecycle support for infrastructure and environmental assets required for the defence of Canada.
 
Who:
James S. Paul – DCC President and Chief Executive Officer
Karl McQuillan – Vice-President, Operations – Service Delivery
Mélinda Nycholat – Vice-President, Operations – Procurement
Ross Welsman – Vice-President, Operations – Business Management
Juliet Woodfield – Vice-President, Finance & Human Resources and Chief Financial Officer
 
When:
Thursday, June 6, 2019
5:00 p.m. to 6:00 p.m.
 
Where:
Constitution Square, 350 Albert Street, 2nd Floor
Confederation Rooms A & B, Ottawa, Ontario
To register for this event, send an email to APM-APA@dcc-cdc.gc.ca to confirm your attendance.  Copies of DCC's most recent Annual Report are available at www.dcc-cdc.gc.ca.
Rachel Bishop
Defence Construction Canada
613-990-3459
apm-apa@dcc-cdc.gc.ca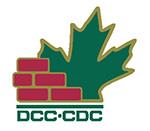 EIN Presswire does not exercise editorial control over third-party content provided, uploaded, published, or distributed by users of EIN Presswire. We are a distributor, not a publisher, of 3rd party content. Such content may contain the views, opinions, statements, offers, and other material of the respective users, suppliers, participants, or authors.