WidePoint Sets Spring 2019 Financial Conference Schedule
FAIRFAX, Va., May 16, 2019 (GLOBE NEWSWIRE) -- WidePoint Corporation (NYSE American: WYY), the leading provider of Trusted Mobility Management (TM2) specializing in Telecommunications Lifecycle Management, Identity Management and Bill Presentment & Analytics solutions, will be presenting at the 20th Annual B. Riley FBR Conference on May 22, 2019 and the Ladenburg Thalmann Technology Expo 2019 on May 30, 2019.

/EIN News/ -- 20th Annual B. Riley FBR Investor Conference
Wednesday, May 22, 2019 at 2:00 p.m. ET (11:00 a.m. PT)
Beverly Hilton Hotel, Beverly Hills, CA
Webcast: Link
Ladenburg Thalmann Technology Expo 2019
Thursday, May 30, 2019 at 9:30 a.m. ET (6:30 a.m. PT)
Convene (Park Avenue), New York, NY
Webcast: Link
For additional information or to schedule a one-on-one meeting with WidePoint management, please contact your conference representative or WidePoint's IR team at WYY@gatewayir.com.
About WidePoint
WidePoint Corporation (NYSE American: WYY) is a leading provider of technology-based management solutions, including telecom management, mobile management, access management and identity management. For more information, visit widepoint.com.
For More Information:
Matt Glover and Charlie Schumacher
Gateway Investor Relations
(949) 574-3860
WYY@gatewayir.com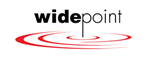 EIN Presswire does not exercise editorial control over third-party content provided, uploaded, published, or distributed by users of EIN Presswire. We are a distributor, not a publisher, of 3rd party content. Such content may contain the views, opinions, statements, offers, and other material of the respective users, suppliers, participants, or authors.