Glasswing Ventures Appoints Meredith McPherron as Venture Partner
Experienced Entrepreneur, Operator and Angel Investor Brings Brand Building and Go-To-Market Bench Strength to Enterprising Startup Founders
BOSTON, May 16, 2019 (GLOBE NEWSWIRE) -- Glasswing Ventures, an early-stage venture capital firm investing in the next generation of intelligent enterprise and frontier tech startups, today announced the addition of Meredith McPherron as Venture Partner.

/EIN News/ -- Meredith brings strong entrepreneurial, operational, and investing experience, as well as deep domain expertise in go-to-market and product strategy to the Glasswing portfolio. She has held executive brand positions in companies from startups to large enterprises, including Direct Hit Technologies, an early Google competitor, and at General Mills and Guinness Import Co.
Meredith has served as an advisor for several notable startups including Trip Advisor, Salary.com, and Catalyst Online and as a Director for the Arthur Rock Center for Entrepreneurship at Harvard Business School. She is an active angel investor in the Boston community and a member of Launchpad Venture Group and Boston Syndicates (BOSS). She also serves as a mentor for several well-known Boston-based startup organizations, is an Entrepreneur-in-Residence at the Harvard Innovation Lab, and an Innovation Fellow at the Harvard School of Engineering & Applied Sciences. Meredith's combined operational prowess and investing focus is helping foster innovation in the ecosystem.
Meredith joins Glasswing having already been a member of the Glasswing Ventures' Entrepreneurs Lead-in Council. She will be focused on helping the firm's portfolio company founders with their go-to-market strategies.
"We are excited and fortunate to have Meredith join us at Glasswing. She is a true leader who brings strategic expertise to our team – both in positioning, and brand building experience for startups and larger brands," said Rudina Seseri, Glasswing Ventures Founder and Managing Partner. "As an angel investor, she has a wide range of experience in working with young and established founders. She is a strategic, deep thinker with high energy and a refreshing perspective."
  
"I am delighted to join Glasswing Ventures and be part of this exciting team, which is dedicated to uncovering and supporting frontier tech founders," said Meredith McPherron. "It's a privilege to share my experience and help inspired, high impact enterprising startups build disruptive companies."
About Glasswing Ventures:
Glasswing Ventures is an early-stage venture capital firm dedicated to investing in the next generation of AI and frontier technology startups that enable the rise of the
intelligent enterprise. For more information about the firm please visit: http://glasswing.vc 
Press contact:
Ilona Mohacsi
PenVine for Glasswing Ventures
+1 631 764 3729
ilonam@penvine.com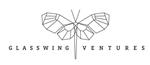 EIN Presswire does not exercise editorial control over third-party content provided, uploaded, published, or distributed by users of EIN Presswire. We are a distributor, not a publisher, of 3rd party content. Such content may contain the views, opinions, statements, offers, and other material of the respective users, suppliers, participants, or authors.