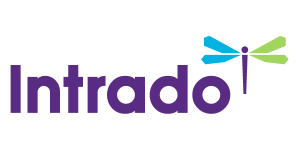 Corporate Presentation Available on Corridor Website and Shareholders Approve Resolutions at Annual Meeting
/EIN News/ -- HALIFAX, Nova Scotia, May 15, 2019 (GLOBE NEWSWIRE) -- Corridor Resources Inc. ("Corridor") announces that a new management presentation was made by Steve Moran, President and CEO, at the annual meeting of shareholders held on May 14, 2019 (the "Shareholders' Meeting"). This presentation is now available on Corridor's website at www.corridor.ca.

Corridor is also pleased to announce that shareholders approved at the Shareholders' Meeting each of the resolutions set forth in the Notice of 2019 Shareholders' Meeting and the Management Information Circular dated April 9, 2019, which are available on SEDAR at www.sedar.com under Corridor's profile.
A total of 56,744,032 common shares were voted at the Shareholders' Meeting, representing 63.81% of the issued and outstanding common shares of Corridor.
The voting results for each matter presented at the Shareholders' Meeting are provided below:
1. Election of Directors
The following six nominees were elected as directors of Corridor to serve until the next annual meeting of the shareholders of Corridor or until their successors are elected or appointed. Each of the resolutions electing the directors was conducted by ballot, with the following results:
 
Votes For
 
Votes Withheld
 
J. Douglas Foster
42,984,904
99.77

%
 
97,400
0.23

%
 
 
 
 
 
 
 
 
Martin Fräss-Ehrfeld


42,580,948
98.84

%
 
501,356
1.16

%
 
 
 
 
 
 
 
 
Stephen J. Moran
43,049,154
99.92

%
 
33,150
0.08

%
 
 
 
 
 
 
 
 
Phillip R. Knoll
42,989,154
99.78

%
 
93,150
0.22

%
 
 
 
 
 
 
 
 
Norman W. Miller
43,040,804
99.90

%
 
41,500
0.10

%
 
 
 
 
 
 
 
 
James S. McKee
42,985,804
99.78

%
 
96,500
0.22

%
Bob Penner retired from the board of directors at the conclusion of the Shareholders' Meeting. Douglas Foster, chairman of the board of directors of Corridor, thanked Mr. Penner for his significant contributions to the board and Corridor over the past 13 years.

2. Appointment of Auditor
PricewaterhouseCoopers LLP, Chartered Accountants, was appointed as auditor of Corridor for the ensuing year with the directors to fix the auditor's remuneration. The resolution appointing the auditor was conducted by ballot, with the following result:
 
Votes For
 
Votes Withheld
 
 
56,373,134
99.35

%
 
370,898
0.65

%

Corridor is a Canadian junior resource company engaged in the exploration for and development and production of petroleum and natural gas onshore in New Brunswick and offshore in the Gulf of St. Lawrence. Corridor currently has natural gas production and reserves in the McCully Field near Sussex, New Brunswick. In addition, Corridor has a shale gas prospect in New Brunswick and an offshore conventional hydrocarbon prospect in the Gulf of St. Lawrence.
For further information:
Contact: Steve Moran, President and CEO
Corridor Resources Inc.
#301, 5475 Spring Garden Road, Halifax, Nova Scotia B3J 3T2
Ph: (902) 429-4511 F: (902) 429-0209
Web: www.corridor.ca