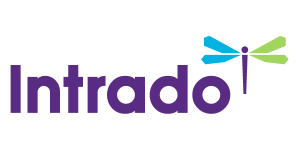 Tomoka Pointe Now Open
New Daytona Beach Apartments Ready for Move-Ins
/EIN News/ -- DAYTONA BEACH, Fla., May 10, 2019 (GLOBE NEWSWIRE) -- Lincoln Property Company's newest community, Tomoka Pointe, is now open for move-ins. Located near I-95 and LPGA Boulevard in Daytona Beach, Tomoka Pointe offers luxury one, two, and three bedroom apartment homes. 

Tomoka Pointe Apartments in Daytona Beach, Florida
This gated community provides elevator equipped, climate controlled buildings and a stunning on-site community clubhouse with the latest digital amenities to keep residents connected. Sheena Griffin, Business Manager at Tomoka Pointe Apartments, says "We have received great feedback from our guests and residents regarding the luxury amenities and the quality of our apartment homes. We have definitely raised the bar in the Daytona Beach market for apartment living."
For more information, please visit tomokapointe.com.
About Lincoln Property Company
Lincoln Property Company was founded in 1965 as a builder and operator of high-quality residential communities. In the early 1970's, Lincoln expanded its product mix to include commercial, build-to-suit, office, hotel, industrial, and other mixed-use assets. In 1972, Lincoln took this expertise within the United States to Western Europe and the Middle East.
In 2001, Lincoln joined forces with the U.S. Department of Defense to renovate and redevelop family housing at selected bases for the Navy, the Marine Corps, and the Army. Through innovative management, property rehabilitation and award-winning new construction designs, Lincoln is now one of the largest operators of military housing in the country.
Headquartered in Dallas, TX, Lincoln focuses on real estate investment, construction and development, in addition to property management. Their national reputation has enabled Lincoln to attract a large client base of owners and investors who count on their ability to deliver quality results and continually serve as a market leader.
For more information about Lincoln Property Company, please visit www.lincolnapts.com/about/client-services.
Media Contact:
Sheri Sandefur Killingsworth, Vice President - Marketing & Communications
214-740-3300 | corporate@lpsi.com
SOURCE Lincoln Property Company
A photo accompanying this announcement is available at http://www.globenewswire.com/NewsRoom/AttachmentNg/f206a291-d888-428f-a930-6e6898e7a7fd