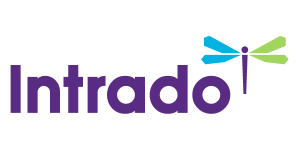 Silicon Valley CEOs inspire young women to lead in tech and solve gender inequity
Third Annual Girls @ The Tech Luncheon by The Tech Museum of Innovation brings STEM role models and students together for an important conversation
/EIN News/ -- Menlo Park, CA, May 03, 2019 (GLOBE NEWSWIRE) -- Young women in high school, community leaders and Silicon Valley executives had a lively discussion today about gender inequity in tech and how to inspire the next generation of women to lead the industry. The third annual Girls @ The Tech Luncheon by The Tech Museum of Innovation featured a lively discussion with Carol Bartz, former CEO of Yahoo and Autodesk, and PlanGrid CEO Tracy Young, recently named one of America's Top 50 Women in Tech by Forbes.

"Intelligence and hard work and talent are widely distributed, but (the tech industry) only looks like one type of person," Young said, encouraging young women to persist in their path to leadership. "We are literally missing out on some of the smartest people in the world solving these problems. It is our responsibility to make sure more people pursue these careers."

"You have to get them started early and not be afraid of failure," Bartz told the parents in the room. "What's a failure? A failure in one person's mind is success in another. Get rid of that criticism and fear."

Students from high schools across Silicon Valley attended the luncheon, a key event supporting The Tech's initiatives to build a pipeline of young women pursuing careers in science, technology, engineering and math. Many were grateful to hear about some of the challenges and opportunities women encounter in these professional fields. Leonela Villalobos, a sophomore at Cristo Rey San Jose Jesuit High School, said she felt inspired by the event to pursue a career in more male-dominated fields.

"The best piece of advice was not to take criticism from people you wouldn't take advice from," Villalobos said. "I think that's so important and hadn't thought about that before."

Former U.S. Chief Data Scientist DJ Patil also spoke about how young girls are leading the way in creating technology that will help humanity solve some its biggest challenges.

"The people who are going to solve these problems are the next generation," Patil told the young women in the room. "We can set the framework. But you're going to be the ones developing genomic therapies, using data in dynamic ways and figuring out creative ways to make AI work for everyone."

The event also featured remarks from Jessica Garrison, technical marketing engineer at Juniper Networks; Gretchen Walker, vice president of learning at The Tech; and Tim Ritchie, president and CEO of The Tech.

"I hope The Tech can be a place where young women can be inspired to look for problems to solve, be irreverent, be courageous, risk failure and be OK with asking for help," Ritchie said.

The Girls @ The Tech initiative launched in 2015 to build a pipeline of opportunities for girls that nurture their interest, boost their skills and solidify their confidence in STEM. The initiative supports a series of Girls Days @ The Tech that engage girls and their families in STEM activities and mentor them to pursue STEM careers; girls' participation in the annual youth engineering program The Tech Challenge, which has a high percentage of female participants; and professional development for educators focused on inclusion and engineering design.

Girls @ The Tech is made possible by the generous support of The Junior League of Palo Alto - Mid Peninsula, Gilead, eBay, KLA Foundation, Milligan Family Foundation, NetApp, Arm, EY, First Tech Federal Credit Union, Hitachi Vantara, Intel, Trine Sorensen & Mike Jacobson, PayPal, United Airlines, Cisco Systems, Cooley, Dr. Myriam Curet, Deloitte, Ford Motor Company, Gregory P. Luth & Associates, Inc., Kaiser Permanente, Marvell Semiconductor, Mayfield, Qualcomm, Schwegman Lundberg & Woessner, Silicon Valley Bank, Zoom, and additional assistance from Cushman Family Foundation, Mauria Finley and Greg Yap, Fossil Group, Bev Huss, Janie and Wayne Lambert and Cindy and Randy Pond.


PlanGrid CEO Tracy Young and Carol Bartz, former CEO of Yahoo and Autodesk gave advice to high school students about challenges women leading in tech face. "Never take criticism from someone you wouldn't take advice from," Bartz told the crowd at the Girls at The Tech Luncheon by The Tech Museum of Innovation.
PlanGrid CEO Tracy Young talks to high school students about what it's like to lead in the tech industry. She told the young women about the importance of fighting gender inequity and advised them to be okay with asking for help. The students asked her questions at the Girls @ The Tech Luncheon by The Tech Museum of Innovation.
About The Tech Museum of Innovation
The Tech is a hands-on technology and science museum for people of all ages and backgrounds. The museum — located in the Capital of Silicon Valley — is a non-profit experiential learning resource established to engage people in exploring and experiencing applied technologies affecting their lives. Through programs such as The Tech Challenge, our annual team-design competition for youth, and internationally renowned programs such as The Tech for Global Good, The Tech endeavors to inspire the innovator in everyone.
Attachments
Marika Krause
The Tech Museum of Innovation
4085910027
mkrause@thetech.org