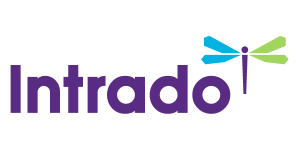 ProSource® Wholesale Raises $42,680.63 with First Annual Clay Shooting Event to Support Journey Learning Center for Children with Autism Spectrum Disorder
/EIN News/ -- Dallas, TX , May 03, 2019 (GLOBE NEWSWIRE) -- ProSource Wholesale, the premier partner and supplier to the trade for home and commercial remodeling projects, is pleased to announce that ProSource of Fort Worth, ProSource of Allen, ProSource of Coppell and ProSource of Dallas Market Center has raised $42,680.63 for Journey Learning Center, helping further their mission of serving children with autism spectrum disorder.
Journey Learning Center receives $42,680.63 check from ProSource Wholesale of TX Showrooms.
ProSource Wholesale showroom representatives were present at the check ceremony held at the ProSource of Fort Worth on April 25, 2019 to present a check for $42,680.63 to representatives of the Journey Learning Center.  The funds were collected through their First Annual Clay Shoot Event working with their trade professionals, vendor partners and other businesses in the community. They had over 150 shooters and over 200 people that came out to support the cause.  Sponsors included Shaw as the top sponsor with several platinum sponsors including Emser, Tuftex/Anderson, Interceramic, Titebond, BPI, T&L and Adleta.  The showrooms selected Journey Learning Center as a result of one of their members' personal relationship with the organization. The funds raised will be applied to a one year's cost of tuition of $36,000 for Grayson, a student at the center. 
"It is very meaningful to support Journey Learning Center and help them continue the life-saving work that they are doing for the children with Autism in our community," says Tessica Wooten, Director of Business Development for ProSource of Fort Worth.  The funds raised will help support the many programs at Journey Learning Center. "Our initial goal was to raise $36,000, enough to cover the costs for one program," shared Tessica. "We surpassed our goal and now we are able to help the organization with other much needed services."
To learn more about the Journey Learning Center please visit www.journeylearning.org or follow them on Facebook @TheJourneyLearningCenter.
About ProSource Wholesale
ProSource Wholesale opened its first showroom in St. Louis, MO in 1991, and continues to play a significant role in their trade professionals' success by connecting people, products and projects. ProSource is one of the top wholesale remodeling resources in North America with over 145 private showrooms for their trade pro members across the United States and parts of Canada. The company's unique business model innovated 28 years ago, continues to be recognized by franchisees as a catalyst for creating relationships and building success for not only the trade professional, but also the franchisee. To learn more about how you can become a ProSource trade pro member, visit www.prosourcewholesale.com.  To learn more about becoming a franchise owner of a ProSource Wholesale in your community and to receive a complementary Market Analysis for one of the current available markets visit  https://franchise.prosourcewholesale.com/free-market-analysis/ or call 1.844.729.4861. Please visit any of the following showrooms: www.prosourcewholesale.com/showrooms/tx-prosource-of-fort-worth, www.prosourcewholesale.com/showrooms/tx-prosource-of-allen, www.prosourcewholesale.com/showrooms/tx-prosource-of-coppell, www.prosourcewholesale.com/showrooms/tx-prosource-of-dallas-market-center
Attachment
Diana Van Leuven
Van Leuven Communications
Phone: (800) 520-1834 x1
E-Mail: diana@vanleuvencommunications.com