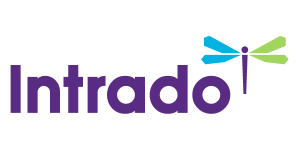 Enthusiast Gaming Announces Community Gaming Meetup Series Across North America and Europe
/EIN News/ -- TORONTO, May 03, 2019 (GLOBE NEWSWIRE) -- Enthusiast Gaming Holdings Inc. (TSXV: EGLX) (OTCQB: EGHIF), ("Enthusiast" or the "Company") is excited to announce that it has launched a new series of local community gaming meetups taking place several times throughout the year in major cities across North America and Europe. In addition to the large-scale expo format of EGLX, its feature annual event currently in Toronto, the Company adds to its portfolio a multinational series of smaller, and more intimate, local meetups to deepen its connection with lifestyle gamers.

Delivering On The Mission Statement
Enthusiast Gaming's mission statement is to become the largest community of passionate, lifestyle gamers worldwide and this gives Enthusiast the opportunity to provide in-person communities to gamers throughout the year and service more regions.
While Enthusiast's online communities provide gamers with the ability to create content and connect socially online, the company's strategy and belief is that a lifestyle community is most successful when it provides touchpoints, both online and offline. The series of meetups are designed to engage local gaming enthusiasts and provide an in-person, interactive gaming experience.
Similar to the Company's online communities of dedicated gaming enthusiasts, Enthusiast aims to provide gamers within their local communities a place to connect, meet and share. Enthusiast's online properties have provided gamers with niche gaming content and communities that cater to unique, individual passions encompassing all aspects of the gaming ecosystem. From inception, Enthusiast has been strategically focused on either organically building or acquiring digital properties which cover the broad spectrum of gamers individual interests including games, like The Sims Resource (www.thesimsresource.com); specific consoles, like Nintendo Enthusiast (www.nintendoenthusiast.com); or a genre, like esports, with Daily Esports (www.dailyesports.gg) to name a few.

Highlights of the Event
Some of the key highlights of the events are:
Gaming celebrities and influencers will have a chance to connect with their local community
Smaller local tournaments will have the opportunity to flourish
Lifestyle gamers will have a chance to discover and connect with their peers
Sponsors will have the opportunity to target a highly segmented, local gaming crowd with activations and giveaways
Indie developers will get a live enthusiastic crowd to try out their new games
Activities such as gaming trivia and cosplay competitions
Pilot activities and activations that would graduate to the main event if successful
Melanie Azagury, EGLX Project Manager comments, "It was evident from the feedback and success of our large events that the gaming community wants more frequent and intimate gamer events. Our mission is to provide the lifestyle gaming enthusiast those places and communities to gather, share, discover and connect and these series are the perfect way to both give the local gaming community a local hub but also allow us to understand and get to know the community even better. Working in conjunction with our growing advertiser base who share these ideas, we hope to provide giveaways and custom unique activations and programs at these events."
Back to Enthusiast's Roots
The gaming meetups mirror the early days of the Enthusiast Gaming Live Expo, EGLX, where the Company hosted events at a local pub in Toronto with around 100 attendees. These events continued to grow, graduating to a hotel with 300 attendees, and eventually, to an exhibition space, where the first expo was held in 2015 with 1700 attendees. These grassroots events evolved into Canada's largest video game expo with approximately 55,000 attendees in 2018. EGLX will continue to evolve and grow with multi city and US expansion currently planned for 2020.
The first event of the series is confirmed for Saturday, June 1, 2019 at the Hive Esports, Toronto's premier gaming hub at 49 St Clair Ave W, Toronto, Ontario. Every few months, the Company plans to expand to additional major cities as it broadens the reach of the event. More details of the events will follow
About Enthusiast Gaming
Founded in 2014, Enthusiast Gaming is the largest vertically integrated video game company and has the fastest-growing online community of video gamers. Through the Company's unique acquisition strategy, it has a platform of over 80 owned and affiliated websites and currently reaches over 75 million monthly visitors with its unique and curated content and over 50 million YouTube visitors. Enthusiast also owns and operates Canada's largest gaming expo, Enthusiast Gaming Live Expo, EGLX, (eglx.ca) with approximately 55,000 people attending in 2018. For more information on the Company, visit www.enthusiastgaming.com.
CONTACT INFORMATION:
Investor Relations:
Julia Becker
Head of Investor Relations & Marketing
jbecker@enthusiastgaming.com
(604) 785.0850
This news release contains certain statements that may constitute forward-looking information under applicable securities laws. All statements, other than those of historical fact, which address activities, events, outcomes, results, developments, performance or achievements that Enthusiast anticipates or expects may or will occur in the future (in whole or in part) should be considered forward-looking information. Such information may involve, but is not limited to, comments with respect to strategies, expectations, planned operations and future actions of the Company. Often, but not always, forward-looking information can be identified by the use of words such as "plans", "expects", "is expected", "budget", "scheduled", "estimates", "forecasts", "intends", "anticipates", or "believes" or variations (including negative variations) of such words and phrases, or statements formed in the future tense or indicating that certain actions, events or results "may", "could", "would", "might" or "will" (or other variations of the forgoing) be taken, occur, be achieved, or come to pass. Forward-looking information is based on currently available competitive, financial and economic data and operating plans, strategies or beliefs as of the date of this news release, but involve known and unknown risks, uncertainties, assumptions and other factors that may cause the actual results, performance or achievements of Enthusiast to be materially different from any future results, performance or achievements expressed or implied by the forward-looking information. Such factors may be based on information currently available to Enthusiast, including information obtained from third-party industry analysts and other third-party sources, and are based on management's current expectations or beliefs regarding future growth, results of operations, future capital (including the amount, nature and sources of funding thereof) and expenditures. Any and all forward-looking information contained in this press release is expressly qualified by this cautionary statement. Trading in the securities of the Company should be considered highly speculative.
Neither the TSX Venture Exchange nor its Regulation Services Provider (as that term is defined in the policies of the TSX Venture Exchange) accepts responsibility for the adequacy or accuracy of this release.
The securities of the Corporation have not been and will not be registered under the United States Securities Act of 1933, as amended and may not be offered or sold in the United States absent registration or an applicable exemption from the registration requirement. This press release shall not constitute an offer to sell or the solicitation of an offer to buy nor shall there be any sale of the securities in any jurisdiction in which such offer, solicitation or sale would be unlawful.