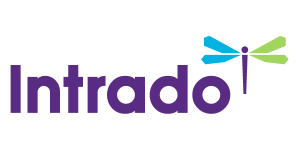 Repligen Corporation Prices Public Offering of Shares of Common Stock
/EIN News/ -- WALTHAM, Mass., April 30, 2019 (GLOBE NEWSWIRE) -- Repligen Corporation (NASDAQ: RGEN) today announced the pricing of an underwritten public offering of 2,734,375 shares of its common stock at a public offering price of $64.00 per share. In addition, Repligen Corporation has granted the underwriters a 30-day option to purchase up to an additional 410,156 shares of its common stock at the public offering price, less underwriting discounts and commissions. Repligen expects proceeds from the offering, before deducting underwriting discounts and commissions and other offering expenses, to be approximately $175 million, excluding any exercise of the underwriters' option to purchase additional shares. The offering is expected to close on or about May 3, 2019 subject to customary closing conditions.

J.P. Morgan Securities LLC and Stephens Inc. are acting as joint book-running managers for the offering. Janney Montgomery Scott is acting as lead manager for the offering.
These securities will be issued and sold pursuant to an automatically effective shelf registration statement (including a base prospectus) that was previously filed with the Securities and Exchange Commission ("SEC"). A preliminary prospectus supplement relating to this offering has been filed with the SEC. Copies of the final prospectus supplement and the accompanying prospectus relating to this offering, when available, may be obtained from J.P. Morgan Securities LLC, Attention: Broadridge Financial Solutions, 1155 Long Island Avenue, Edgewood, NY 11717, or by telephone at (866) 803-9204, or by email at prospectus-eq_fi@jpmchase.com and from Stephens Inc., ATTN: Equity Syndicate Desk, 111 Center Street, Little Rock, AR 72201, or by telephone at (800) 643-9691, or by email at prospectus@stephens.com.
This press release shall not constitute an offer to sell or a solicitation of an offer to buy, nor shall there be any sale of these securities in any state or jurisdiction in which such offer, solicitation or sale would be unlawful prior to registration or qualification under the securities laws of any such state or jurisdiction.
About Repligen Corporation
Repligen Corporation (NASDAQ:RGEN) is a global bioprocessing company that develops and commercializes highly innovative products that deliver cost and process efficiencies to biological drug manufacturers worldwide. Our portfolio includes filtration products (including XCell™ ATF, TangenX™ SIUS™ TFF and Spectrum KrosFlo™ TFF filters and systems), chromatography products (OPUS® pre-packed columns, chromatography resins, ELISA kits) and protein products (Protein A affinity ligands including NGL Impact™-A, cell culture growth factors). Our XCell™ ATF Systems, available in stainless steel and single-use configurations, are used in perfusion processes to continuously concentrate cells and increase product yield from a bioreactor. Single-use SIUS™ TFF cassettes and hardware are used for biologic drug concentration in downstream filtration processes. KrosFlo™ TFF cartridges and systems are used in both upstream and downstream filtration processes. Our innovative line of OPUS® chromatography columns, used in bench-scale through commercial-scale biologics purification, are delivered pre-packed to our customers with their choice of affinity resin. Protein A ligands and growth factor products that we produce are essential components of Protein A affinity resins used in biologics purification, and cell culture media used to accelerate cell growth in a bioreactor. Repligen's corporate headquarters are in Waltham, MA (USA), with additional administrative and manufacturing operations in Marlborough, MA, Rancho Dominguez, CA, Lund, Sweden and Ravensburg, Germany.
Cautionary Language Concerning Forward-Looking Statements
This press release contains forward-looking statements regarding our future business expectations, which are subject to the safe harbor provisions of the Private Securities Litigation Reform Act of 1995. Investors are cautioned that statements in this press release which are not strictly historical statements, constitute forward-looking statements, including, without limitation, statements regarding completion of the proposed offering and the anticipated use of proceeds of the proposed offering, constitute forward-looking statements identified by words like "believe," "expect," "may," "will," "should," "seek," "anticipate," or "could" and similar expressions. Such forward-looking statements are subject to a number of risks and uncertainties that could cause actual results to differ materially from those anticipated, including, without limitation, uncertainties related to market conditions and the completion of the public offering on the anticipated terms or at all. These and other risks and uncertainties are described in greater detail in the section entitled "Risk Factors" in Repligen's most recent Annual Report on Form 10-K on file with the Securities and Exchange Commission and the other reports that Repligen periodically files with the Securities and Exchange Commission. Actual results may differ materially from those Repligen contemplated by these forward-looking statements. These forward looking statements reflect management's current views and Repligen does not undertake to update any of these forward-looking statements to reflect a change in its views or events or circumstances that occur after the date hereof except as required by law.
Source:
Repligen Corporation
Sondra Newman
Senior Director Investor Relations
(781) 419-1881
snewman@repligen.com