28th Annual Healthy Kids Day®
#RepYourBranchHKD
/EIN News/ -- WASHINGTON, April 24, 2019 (GLOBE NEWSWIRE) -- On Saturday, April 27, 2019, the Y will be hosting the 28th Annual YMCA's Healthy Kids Day®.  The event is free and open to the public.

Healthy Kids Day is the YMCA of Metropolitan Washington's largest national initiative, bringing children and families together and providing the education, activities, and experiences that teach good health and foster connections through fitness, sports, fun, and healthy habits.  As a result, youth and families achieve greater health and well-being for the spirit, mind, and body.
In addition to community service initiatives, the day will include nutrition education, including how to make healthy snacks, arts & crafts, swimming demonstrations, face painting, relay games, and more.
"Another goal is to motivate and teach families how to develop healthy and fun routines at home, particularly during those summer months. Each participating Y branch and service center presents a day full of unique activities that promote active minds and healthy bodies," said Angie Reese-Hawkins, President & CEO of YMCA Metropolitan Washington.
As a nonprofit organization, community service projects will be at the heart of this year's Healthy Kids Day across the Washington metropolitan area.  Don't forget to use #RepYourBranchHKD on social media to share and view all the wonderful HKD activities happening at each branch and program center. Below is only a small example of planned community service projects: 
Healthy Kids Day event times vary by branch:
 
 
 
 
YMCA Alexandria
10:00 a.m. – 1:00 p.m.
420 E Monroe Ave. Alexandria, VA 22301
(703) 838-8085


 
 
YMCA Arylawn/ BCC
10:00 a.m. – 1:00 p.m.
5650 Oakmont Ave. Bethesda, MD 20817
(301) 530-8500
YMCA Arlington
10:00 a.m. – 1:00 p.m.
3422 13th St. N., Arlington, VA 22201
(703) 525-5420


 
 
YMCA Silver Spring
10:30 a.m. – 1:30 p.m.
9800 Hastings Dr., Silver Spring, MD 20901
(301) 587-5700
YMCA Anthony Bowen
10:00 a.m. – 2:00 p.m.
1325 W St., NW, Washington DC 20009
(202) 738-5005


 
 
YMCA Calomiris Program Center
11:00 a.m. – 3:00 p.m.
1906 Allison St. NE, Washington, DC 20018
(202) 526-4233
YMCA Bethesda-Chevy Chase
11:00 a.m. – 1:00 p.m.
9401 Old Georgetown Rd., Bethesda, MD 20814
(301) 530-3725


 
 
YMCA Calomiris at Avalon and Highland Terrace
4:00 p.m. – 7:00 p.m.
845 Chesapeake St., SE
Washington, DC 20032
YMCA Fairfax County Reston
9:00 a.m. – 12:00 p.m.
12196 Sunset Hills Rd., Reston, VA 20190
(703) 742-8800


 
 
YMCA Capital View
10:00 a.m. – 2:00 p.m.
 2118 Ridgecrest Ct. SE, Washington, DC 20020
(202) 889-0643
YMCA Prince George's County
10:00 a.m. – 2:00 p.m.
6600 Laurel Bowie Rd., Bowie, MD 20715
(301) 262-4342

YMCA Youth & Family Services
1:00 p.m. – 3:00 p.m.
Rolling Terrace ES
705 Bayfield St., Takoma Park, MD 20912
(301) 587-5700 or (301) 576-5700
 
 
The Children's House at HUDD/HHS/ Goodwill
10:00 a.m. – 12:00 p.m.
*Not open to the general public
HHSED Playground
451 7th Street SW
Washington, DC


 
 
YMCA Loudoun County
10:00 a.m. – 2:00 p.m.
Sterling Community Center
120 Enterprise St., Sterling, VA 20164
(703) 777-9622
About the Y
The YMCA of Metropolitan Washington is a 501©3 nonprofit charity organization.  The Y's mission is to foster the spiritual, mental and physical development of individuals, families and communities according to the ideals of inclusiveness, equality and mutual respect for all. Visit www.ymca.org, like us at Facebook.com/YMetroDC or follow us at twitter.com/ymcadc.

Contact:
Dana Rucker
Association Director of Communications
(202) 797-4497 Office
(202) 868-4009 Cell
dana.rucker@ymcadc.org
Lameen Witter
Association Manager of Communications
(202) 797-4461 Office
(202) 400-1716 Cell
Lameen.witter@ymcadc.org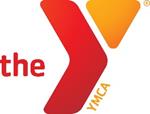 EIN Presswire does not exercise editorial control over third-party content provided, uploaded, published, or distributed by users of EIN Presswire. We are a distributor, not a publisher, of 3rd party content. Such content may contain the views, opinions, statements, offers, and other material of the respective users, suppliers, participants, or authors.