Buyers Edge Platform Expands Operations to Palm Beach County
Company's Enhanced Focus on Florida Market will be Based out of Newly Purchased EcoCentre Building in Lake Worth Beach
/EIN News/ -- WALTHAM, Mass., April 19, 2019 (GLOBE NEWSWIRE) -- Buyers Edge Platform, the leading nationwide restaurant and food service procurement platform, today announced it will expand its operations to include new offices in Lake Worth Beach, Florida.
Buyers Edge Platform is a network of companies and technology solutions aimed at helping restaurants and other food service operations save money on purchasing and run more efficiently. With more than $7 billion in member purchasing power and more than 45,000 restaurant and food service locations throughout the U.S., Buyers Edge Platform is a leading force in the food procurement industry.
With headquarters in Waltham, Massachusetts, Buyers Edge will be expanding its operations into the EcoCentre Building in Lake Worth Beach. The EcoCentre is one of the most iconic office spaces in Palm Beach County. The four story building is considered a "living building" that incorporates natural living systems and green technologies designed to save energy, reduce carbon dioxide emissions, water consumption, and create an overall healthier environment.
"The EcoCentre is a one-of-a kind space that places as much attention on fostering a clean physical environment as it does fostering a great business environment," said Buyers Edge Platform CEO John Davie. "I can't think of a better place for us to launch our efforts to bring savings and efficiency to the Florida food purchasing market. In fact, I liked the building so much, I bought it."
On March 1, Davie purchased the EcoCentre from Lake Worth Beach Eco Properties LLC. Source 1 Purchasing, a Buyers Edge Platform subsidiary that focuses on the hospitality industry, moved its 45 employees to the EcoCentre this month from its previous location in Boynton Beach. Additional Buyers Edge employees will be moving in over the next few months.
"Buyers Edge Platform has made significant impacts on the foodservice landscape across the country and we're couldn't be more excited to bring our positive influence to the Florida market," Davie said. "Florida's concentration of restaurants, lodging properties, gaming facilities and other foodservice establishments makes it one of the most vital foodservice markets in the nation.  It's the perfect location for Buyers Edge Platform to develop a 'hub' market, which is why we are investing in personnel, partnerships and even real estate in the state."
"We are thrilled that Buyers Edge Platform has made the decision to expand their operations in Lake Worth and Palm Beach County. Their commitment is confirmation that Palm Beach County offers a competitive business location to growing technology companies and we are appreciative of their investment in our economy," stated Kelly Smallridge, CEO of the Business Development Board. 
Buyers Edge leadership will be joined by the Business Development Board and Lake Worth Beach Mayor Pam Triolo for a ribbon cutting ceremony at the EcoCentre on Earth Day, Monday April 22nd.
| | |
| --- | --- |
| What: | Ribbon cutting ceremony for newly purchased EcoCentre |
| When: | 4:30pm, Monday April 22, 2019 |
| Where: | EcoCentre |
|   | 1005 Lake Avenue |
|   | Lake Worth Beach, FL 33460 |
About BuyersEdge Platform

Buyers Edge Platform represents a network of companies and 45,000 operator locations. It extends its technology solutions, partnerships, and contracts to its members empowering them to improve their client service offerings by leveraging the Platform's $7 Billion in volume, resources and collective scale. Buyers Edge Platform members include Dining Alliance, Consolidated Concepts, Buyers Edge Purchasing, Axis Purchasing, Sundell and Associates, RP Procurement, FoodBAM, Source1 Purchasing, Fresh Concepts and other member GPOs and consulting companies. Learn more by visiting www.buyersedgeplatform.com
About the EcoCentre Building
A four-story professional office building in downtown Lake Worth Beach is considered a "living building" that incorporates natural living systems and green technologies designed to save energy, reduce CO2 emissions, water consumption and create an overall healthier environment. The building's unique feature is its water-saving technologies, which allows for the on-site purification and recycling of water, treats gray water from the building occupants (sinks and showers) and re-uses it for irrigation, reducing potable water consumption in the building. Rainwater from the rooftop is collected in an 8000-gallon cistern and re-used for flushing toilets, and air-conditioning condensation is the source of fish pond water which is used to irrigate interior landscaping. EcoCentre is LEED registered designed to achieve Gold certification
About BDB
The Business Development Board of Palm Beach County is the official public/private economic development organization for Palm Beach County and Enterprise Florida.  Founded in 1982 as a not-for-profit corporation, our primary purpose is to attract and retain new industry, business investment, high quality jobs and workforce development through corporate relocations, expansions and international trade. During the past five years, the BDB has assisted companies that have created more than 12,822 direct jobs with average salaries greater than $69,062, resulting in more than $777 million in capital investment to Palm Beach County and an economic impact that exceeds $6.87 billion.  Additional information can be found at the BDB's web site, BDB.org
Contact:
Ryan Gerding for Buyers Edge Platform
rgerding@inkincpr.com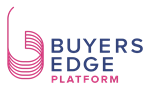 Distribution channels:

EIN Presswire does not exercise editorial control over third-party content provided, uploaded, published, or distributed by users of EIN Presswire. We are a distributor, not a publisher, of 3rd party content. Such content may contain the views, opinions, statements, offers, and other material of the respective users, suppliers, participants, or authors.