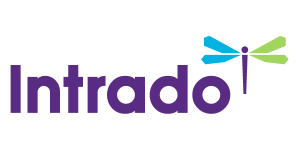 Rajant Appoints Michael Van Rassen President of Military and Government Markets
Position Responsible for Domestic and International Defense
/EIN News/ -- MALVERN, Pennsylvania, April 17, 2019 (GLOBE NEWSWIRE) -- Rajant Corporation, the exclusive provider of Kinetic Mesh® wireless networks, has promoted Michael Van Rassen to serve as Rajant's President of Military and Government Markets. This is a newly created position in further support of the global inroads Rajant is making with its Kinetic Mesh network to enable mission-critical communications that enhance situational awareness, tactical strategies and convoy communications. 

Michael Van Rassen is the newly appointed Vice President of Military and Government Markets for Rajant Corporation.
"This new position and increased responsibility are in recognition of Mike's value to Rajant, his reputation in the field, and his sixth sense ability to identify growth opportunities," said Mr. Bob Schena, Rajant's Chief Executive Officer. "He plays a critical role in driving our military and government business and is pivotal at delivering outstanding service and new business opportunities."
Mr. Van Rassen has been serving as Rajant's Executive Vice President of Business Development since August 2017. His promotion is effective April 16th, 2019.
"I'm honored and would like to thank both Rajant co-founders, Bob Schena and Paul Hellhake, for this exciting and challenging opportunity," said Mr. Van Rassen. "I look forward to working with a talented team and continuing to provide the unique Rajant technology to our military and government customers."
Upon joining Rajant, Mr. Van Rassen brought with him 20 years of Acquisition experience in uniform and as an Army Civilian. Mr. Van Rassen started the C-RAM effort in the summer of 2004 and led that effort until his retirement from Federal Service in 2016. During this tenure, he led acquisition efforts in Command & Control, Missiles, Guns, Radars, and Communications. He is the past recipient of the Army Product Manager of the year, The Superior Civilian Service Award, and 2017 inductee to the Air, Space, Missile Defense Distinguished Civilians Wall of Honor.
A graduate of the University of Toledo, Mr. Van Rassen was commissioned in the Ordnance Corps in 1985 and eventually went on to earn a master's degree in Business Administration from George Mason University in 1996. He is a combat veteran of Operation Just Cause and Desert Storm.
Mr. Van Rassen can be reached at mvanrassen@rajant.com.   You can also contact him via LinkedIn. 
About Rajant Corporation
Rajant Corporation is the exclusive provider of private wireless networks powered by the patented Kinetic Mesh® network, BreadCrumb® wireless nodes, and InstaMesh® networking software. With Rajant, customers can rapidly deploy a highly adaptable and scalable network that leverages the power of real-time data to deliver on-demand, mission-critical business intelligence. A low-latency, high-throughput and secure solution for a variety of data, voice, video, and autonomous applications, Rajant's Kinetic Mesh networks provide industrial customers with full mobility, allowing them to take their private network applications and data anywhere. With successful deployments in more than 50 countries for customers in military, mining, ports, rail, oil & gas, petrochemical plants, municipalities, and agriculture, Rajant is headquartered in Malvern, Pennsylvania with additional facilities and offices in Arizona, Kentucky, and Alabama. For more information, visit www.rajant.com or follow Rajant on LinkedIn and Twitter.
Contact: Alice DiSanto, AVP of Marketing for Rajant Corporation
Telephone: 914-582-8464
Email: ADiSanto@rajant.com 
A photo accompanying this announcement is available at http://www.globenewswire.com/NewsRoom/AttachmentNg/f0f67f0d-75de-4d4b-aa52-f5e2bf54efb6