UCannAcademy to explore and explain licensing process for cannabis industry entrants
This event is an opportunity to learn from, and network with industry experts about the intricate legal framework of cannabis
/EIN News/ -- TORONTO, April 17, 2019 (GLOBE NEWSWIRE) -- As Canada gears up for the next round of cannabis legalization in October, 2019, cannabis enthusiasts are seeking to understand the legal framework and looking to navigate the licensing process in the cannabis industry. UCann2019 will address these issues and more at their inaugural event at Epic Hall, Toronto Reference Library (789 Yonge St.) on May 2, 2019. The full day event (8am-6pm) will feature curated panels on diverse topics ranging from cannabis law and licensing to security and distribution and much more. The industry experts conducting these panels include Deepak Anand from Materia Ventures, Maxim Zavet from ROBES and one of the world's leading experts on medical cannabis devoted to the study of cannabinoid medicine- Dr. Alan Shackelford. 
Check out the complete speaker line-up here.
"As the industry expands in Canada, we're seeing more than just the billion-dollar companies becoming licensed producers. It's your neighbourhood farmers looking to leverage a portion of their land to grow a new crop; it's former ACMPR & MMPR growers looking to turn their medical passion into profession. We're looking to educate those entering into the craft cannabis market and inform them through all the different aspects of starting their business," said Connor Haslam, Creative Director at Ethical Image, the agency behind UCann.
The event is a knowledge-gathering and networking opportunity for stakeholders from across the cannabis spectrum- from craft and ACMPR growers seeking to enter the legal cannabis market, to farmers and landowners who want to learn more about transitioning into cannabis from other industries, as well as professionals from tobacco, pharma and alcohol industries seeking to enter a new space in the legal framework.
To buy your tickets for the event visit here.
Visit here to learn more details about the event.
For media inquires: Tracy Collier, Media Relations, Marigold PR,  tracy@marigoldpr.com, 647-883-2610.
About UCann:
UCann2019 is produced by Ethical Image and hosted by CannDelta. Together we're aiming to educate the community of cannabis growers and enthusiasts through the entire licensing process, from your first day through graduation.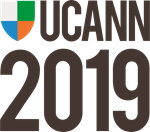 EIN Presswire does not exercise editorial control over third-party content provided, uploaded, published, or distributed by users of EIN Presswire. We are a distributor, not a publisher, of 3rd party content. Such content may contain the views, opinions, statements, offers, and other material of the respective users, suppliers, participants, or authors.