Home Point Financial To Acquire Platinum Mortgage Wholesale Division
ANN ARBOR, Mich., April 16, 2019 (GLOBE NEWSWIRE) -- Home Point Financial Corporation ("Home Point"), a national mortgage originator and servicer, has announced the acquisition of the wholesale division of Platinum Mortgage Inc. This includes both Platinum's sales team and its' Madison, AL based operations group.   

/EIN News/ -- "Platinum has built a strong wholesale lending footprint focused on the customer experience. We are excited about the opportunity to integrate the Platinum team into Home Point's rapidly growing wholesale business." said Willie Newman, Home Point Financial President and CEO.
"Having been in business for over 20 years, I've always been committed to my broker clients. I decided to partner with Home Point, because they share the same level of commitment." said Terry Clark, CEO of Platinum Mortgage.
The Colorado-based STRATMOR Group served as exclusive advisor to Platinum on the transaction, which closed on April 15th, 2019.
About Home Point Financial
Home Point Financial is a national multi-channel mortgage originator and servicer. With the goal of providing a superior customer experience, Home Point has an innovative approach to lending, focusing on speed, quality and consistency for customers and partners. Home Point's operating philosophy is defined by the simple but very impactful statement – "We Care".
Located in Ann Arbor, MI, Home Point Financial is a subsidiary of Home Point Capital LP, a financial services holding company founded in 2014 and owned by members of management and by investment funds managed by Stone Point Capital LLC. For further information about Home Point Financial, please visit www.homepointfinancial.com.
For inquiries, please contact: 

Home Point Financial: 
Matt Goodman 
Email: information@homepointfinancial.com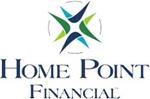 EIN Presswire does not exercise editorial control over third-party content provided, uploaded, published, or distributed by users of EIN Presswire. We are a distributor, not a publisher, of 3rd party content. Such content may contain the views, opinions, statements, offers, and other material of the respective users, suppliers, participants, or authors.