HCI Group Appoints Loreen Spencer and Sue Watts to the Board of Directors
TAMPA, Fla., April 16, 2019 (GLOBE NEWSWIRE) -- HCI Group, Inc. (NYSE:HCI) has appointed Loreen Spencer and Sue Watts to its board of directors. With these appointments, 7 of HCI's 10 directors are independent directors.

/EIN News/ -- Loreen Spencer brings to the board more than three decades of financial and accounting expertise, having served as an Audit Partner at Deloitte & Touche LLP for nearly 30 years until her retirement in 2016. Since 2017, Ms. Spencer has served on the Board of Directors and the Audit & Risk Committee of Raymond James Bank, a St. Petersburg-based banking subsidiary of Raymond James Financial, Inc., which is a New York Stock Exchange-listed financial services company. Ms. Spencer is a founding board member and since 2002 has been Board Chair of the Gift of Adoption Florida Chapter. In 2015, she was recognized by the U.S. Congress as a Congressional Coalition on Adoption Institute "Angel in Adoption". Also, in 2015, she was recognized by the Lightning Foundation as a Tampa Bay Lightning Community Hero. Ms. Spencer from 1998 to 2016 served on the Goodwill Industries Suncoast Inc. Board (two years as Chair), from 2011 to 2016 served on the St. John's Episcopal Parish Day School Board of Trustees, and from 2000 to 2014 served on the University of Florida Fisher School of Accounting Advisory Board. She earned both her Bachelor of Science, with a major in Accounting, and Master of Accounting from the University of Florida.
Sue Watts brings to the board more than three decades of executive and operational expertise. Since 2017, Ms. Watts has served as Chief Operating Officer and Executive Vice President of Application Services, Infrastructure & Digital Services for Capgemini SE (EPA: CAP), a global technology services and digital transformation consulting firm. From 2014 to 2017, Ms. Watts served as Chief Operating Officer & Corporate Officer of Business Process Outsourcing for Xerox Corporation (NYSE: XRX). From 2010 through 2015, she served as Corporate Vice President of Application Services and as Chief Executive Officer of Americas Outsourcing for Capgemini. From 2009 through 2010, she served as Vice President of Americas Global Service for Orange Business Services, a global information technology and communications services provider. From 1985 through 2009, she served in many roles at Unisys Corporation. Ms. Watts earned her Bachelor of Science in Business from Indiana University and her Master of Business Administration from the University of Notre Dame with a concentration in Finance.
"In selecting individuals for Board membership, we consider a variety of factors, including experience, skills, expertise, diversity and integrity," said Paresh Patel, HCI Group's chairman and chief executive officer. "We're pleased to add these accomplished individuals to our board and look forward to their many contributions."
About HCI Group, Inc.
HCI Group, Inc. owns subsidiaries engaged in diverse, yet complementary business activities, including homeowners' insurance, reinsurance, real estate and information technology. The company's largest subsidiary, Homeowners Choice Property & Casualty Insurance Company, Inc., is a leading provider of property and casualty insurance in Florida.
The company's common shares trade on the New York Stock Exchange under the ticker symbol "HCI" and are included in the Russell 2000 and S&P SmallCap 600 Index. HCI Group, Inc. regularly publishes financial and other information in the Investor Information section of the company's website. For more information about HCI Group and its subsidiaries, visit www.hcigroup.com.
Company Contact:
Kevin Mitchell, Senior Vice President of Investor Relations
HCI Group, Inc.
Tel: 813-405-3603
kmitchell@hcigroup.com
Investor Relations Contact:
Matt Glover and Najim Mostamand, CFA
Liolios
Tel: 949-574-3860
HCI@liolios.com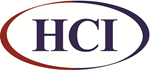 EIN Presswire does not exercise editorial control over third-party content provided, uploaded, published, or distributed by users of EIN Presswire. We are a distributor, not a publisher, of 3rd party content. Such content may contain the views, opinions, statements, offers, and other material of the respective users, suppliers, participants, or authors.