Clinical Laboratory Services Market Size Worth USD 274,400 Million by 2023, Predicts Market Research Future
Clinical Laboratory Services Market Report Insights and Industry Analysis by Type (Biochemistry, Endocrinology, Microbiology, Hematology, Histopathology, Cytology, Genetic Testing), Application (Independent, Laboratory, Reference Laboratory and Hospital Laboratory), and Region, Competitive Market Size, Share, Trends, and Forecast, 2018- 2023
Pune, India, April 16, 2019 (GLOBE NEWSWIRE) -- The global clinical laboratory services market is estimated to garner a valuation of USD 274,400 million during the forecast period (2018-2023), Market Research Future unveils in a detailed analysis. The clinical laboratory services market is predicted to scale at a stellar CAGR in the long run. Clinical laboratories form an integral part of the healthcare sector. Diagnostic tests ranging from genetic analysis to blood tests are performed in these laboratories to discern the presence of diseases. The increased burden of chronic diseases like diabetes and cancer is likely to dictate the growth trajectory of the market in the long run.
Prominent Players
Presently, a number of market players are contributing to the clinical laboratory services market growth. Eurofins Scientific, Amedes Holdings, Sonic Healthcare, Quest Diagnostics Incorporated, Spectra Laboratories Inc, Cerba Healthcare, Unilabs, Lifelabs Medicals Laboratories, Synlab International, Bio-Reference Laboratories, Adicon Clinical Laboratory, ACM Medical Laboratory, Clinical Reference Laboratory, Laboratory Corporation of America Holdings, and Mayo Medical Laboratories are among them. Regional Medical Center and Quest Diagnostics Incorporated have entered into a collaborative agreement in order to offer high-quality laboratory services. The laboratory management services, under this partnership, will be offered by Quest Diagnostics.
Industry Upgradations
April 01, 2019: Thermo Fisher Scientific has recently declared their expansion of the portfolio of analytical instruments for clinical diagnostic laboratories along with the addition of three systems which has been listed as Class I medical devices with the U.S. FDA. The portfolio is providing access to clinical diagnostic laboratories to additional instruments which can be utilized to develop robust, sensitive, and reliable laboratory developed tests.
Request Free Sample Copy @ https://www.marketresearchfuture.com/sample_request/7145
Segmental Analysis
Biochemistry, microbiology, endocrinology, histopathology, hematology, genetic testing, cytology, and others form the type-based segmentation of the global clinical laboratory services market. The hematology segment is estimated to command the largest share, occupying the dominant position with 25.6% market share in 2017. The segment's growth can be ascribed to the high prevalence of blood cancer. According to a data unveiled by the Leukemia & Lymphoma Society in 2018, approximately 60,300 individuals are estimated to be diagnosed with leukemia.
By application, the clinical laboratory services market comprises reference laboratory, independent laboratory, and hospital laboratory. The high availability of different tests along with favorable reimbursement policies has ensured the top spot for the hospital laboratory sub-segment. The segment is presumed to touch a valuation of USD 185,982 million by the end of the appraisal period.
Target Disease to Influence the Market
Cases of target diseases comprising kidney and liver disorders, diabetes, and blood disorders have risen in recent years which require proper diagnosis and treatment. As per the data unveiled by the World Health Organization in May 2017, cardiovascular diseases seem to be the major cause of death across the globe. Individuals suffering from one or more critical conditions require early detection and proper management of the disease, which in turn, has ensured a burgeoning market for clinical laboratory services. Susceptibility of the elderly to several ailments and surging prevalence of other infectious diseases have given rise to an increased demand for clinical laboratory services worldwide. The services being a cost-effective and least invasive method for clinical decision making finds a central position globally. The medical technologies also offer high flexibility in healthcare management by early diagnosis which further improves the disease treatment.
Guided by technological advancements and high availability of probable cures has triggered the demand for clinical tests. Collaborations along with mergers and acquisitions among the key market players have catalyzed the Clinical Laboratory Services Market growth across the projection period.
Meanwhile, as clinical laboratory services require a safe working environment, the regulations are strict, which is predicted to slow down the clinical laboratory services market growth. Inadequate diagnostic lab tests and reimbursements vary extensively which is further restraining its growth. Moreover, the paucity of skilled professionals is expected to impede market growth.
Browse the market data and information spread across 135 pages with 14 data tables and 92 figures of the report "Clinical Laboratory Services Market Report - Forecast 2018-2023" in-depth alongside table of content (TOC) at: https://www.marketresearchfuture.com/reports/clinical-laboratory-services-market-7145
Regional Insights
The regions discussed in the report spans across Europe, America, Asia Pacific, and the Middle East & Africa.
The proliferation of the clinical laboratory services due to favorable reimbursement policies increased the count of lab technicians, and a noticeable growth in clinical laboratories have ensured the top position for the Americas. The clinical laboratory services market in this region is estimated to garner USD 108,913 million by the end of the appraisal period. The U.S. accounted for the major share owing to the presence of leading players offering advanced test solutions. The escalating incidence of lifestyle diseases are further promoting the market growth.
The European region is considered to occupy the second spot globally and considered an important growth pocket. Due to the presence of prominent market players, increased count of clinical tests, and growing expenditure on healthcare, the competitive landscape of the market is considered growth inductive.
The Asia Pacific region is estimated to emerge as the fastest expanding regional market in the long run as the region showcases strong growth opportunities for the clinical laboratory services market to expand. With the increased burden of diseases like diabetes and cancer, the market in this region is likely to experience a sturdy growth.
Browse Related Report:
Global Laboratory Information Systems Market Research Report by Application (Clinical, Industrial, Drug Discovery), Components (Software, Hardware, Services), Delivery (Web-based, On-Premise), and Region - Forecast to 2027
https://www.marketresearchfuture.com/reports/laboratory-information-systems-market-852
Clinical Laboratory Test Market Information by laboratory Type (Hospital based laboratories, central/independent laboratories, Physician Office Laboratory (pol)), Laboratory Test (CBC and other Routine Blood Tests, Anatomic Pathology, Molecular Tests), and Region - Forecast till 2022
https://www.marketresearchfuture.com/reports/clinical-laboratory-test-market-1649
About Market Research Future:
At Market Research Future (MRFR), we enable our customers to unravel the complexity of various industries through our Cooked Research Report (CRR), Half-Cooked Research Reports (HCRR), & Consulting Services.
MRFR team have supreme objective to provide the optimum quality market research and intelligence services to our clients. Our market research studies by products, services, technologies, applications, end users, and market players for global, regional, and country level market segments, enable our clients to see more, know more, and do more, which help to answer all their most important questions.
In order to stay updated with technology and work process of the industry, MRFR often plans & conducts meet with the industry experts and industrial visits for its research analyst members.
Contact:
Market Research Future
Office No. 528, Amanora Chambers
Magarpatta Road, Hadapsar,
Pune - 411028
Maharashtra, India
Phone: +16468459312
Email: sales@marketresearchfuture.com

/EIN News/ --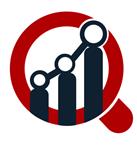 EIN Presswire does not exercise editorial control over third-party content provided, uploaded, published, or distributed by users of EIN Presswire. We are a distributor, not a publisher, of 3rd party content. Such content may contain the views, opinions, statements, offers, and other material of the respective users, suppliers, participants, or authors.