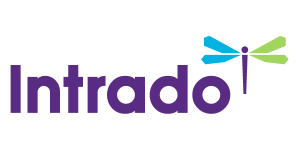 John Marshall Law School Legal Writing Program Ranked in Top 10 for Fifteenth Consecutive Year
/EIN News/ -- Chicago, Illinois, March 21, 2019 (GLOBE NEWSWIRE) -- The John Marshall Law School's Legal Writing program has again been ranked among the nation's best in the 2020 U.S. News & World Report's Best Graduate Schools. John Marshall's Legal Writing Program, currently #8 in the nation, has continuously been in the top ten since the rankings began.
John Marshall's Legal Writing program is known for its rigorous research and writing requirements and its robust faculty leadership. All students are required to take four semesters of lawyering skills courses, with options for specialization in the fourth semester.  
Many members of John Marshall's Lawyering Skills faculty have served in national leadership roles. Professor Kim Chanbonpin, Director of Lawyering Skills, recently completed a two-year term as President of the Legal Writing Institute. In 2017, John Marshall was named the new national headquarters for Scribes—The American Society of Legal Writers. Professor Mark Wojcik serves as the current President of Scribes, and Dean Darby Dickerson is a former president of the organization. Additionally, Dickerson is the author of the first four editions of the ALWD Citation Manual. Both Dickerson and Wojcik have won the Burton Foundation's award for Outstanding Contributions to Legal Writing and Education.
This summer, John Marshall will add two members to its legal writing faculty. Professor Shakira Pleasant will serve as Director of the law school's Writing Resource Center, the largest in-house writing resource center in the country. Pleasant currently teaches at the University of Miami and serves on the Board of the Legal Writing Institute. Professor Teri McMurtry-Chubb, who teaches at Mercer University School of Law, will join the John Marshall faculty for a year-long distinguished visitorship. McMurtry-Chubb serves on the Board of Directors of Scribes and was the first woman of color to serve as President of the Association of Legal Writing Directors.
The law school routinely hosts major legal writing events and will host the 20th Anniversary of the Central States Regional Legal Writing Conference in September. The conference is held every two years at a member school in the Midwest region.
Miller McDonald
The John Marshall Law School 
312.427.2737
mmcdona@jmls.edu