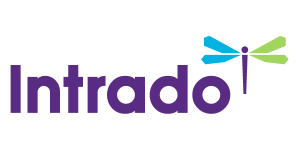 VelocityEHS' Humantech Unveils New Artificial Intelligence Technology at the Applied Ergonomics Conference
/EIN News/ -- ANN ARBOR, Mich., March 21, 2019 (GLOBE NEWSWIRE) -- Aiming to reduce musculoskeletal disorders (MSDs) and make workplaces safer, VelocityEHS—the global leader in cloud-based environment, health, safety (EHS) and sustainability solutions—is launching its enhanced MSD risk assessment tool at the Applied Ergonomics Conference in New Orleans, Louisiana on March 25-28, 2019. This new ground-breaking technology, which leverages artificial intelligence and computer vision, is now available in VelocityEHS' Humantech ergonomics software platform.

For 40 years, global companies have relied on VelocityEHS' Humantech software and services for workplace ergonomics improvements. By combining experienced, board-certified ergonomists with our proprietary assessment tools and comprehensive software, we deliver integrated solutions that impact safety, quality, and productivity. To learn more about how our Humantech solutions can help you "do ergonomics right," visit www.humantech.com.
Powered by Ann Arbor-based Kinetica Labs, the easy-to-use motion-capture technology significantly reduces the time and effort required to complete manual, observation-based MSD risk assessments. The user takes a video, with the camera on any mobile device, of an operator (in full frame) performing a task and uploads it to the Humantech ergonomics software. The technology then recognizes body segments and records joint angles, frequencies, and durations of postures during movement. Within just a few minutes, the output displays a skeletal overlay on the original video indicating the risk levels in red, yellow, and green lines and a rich stream of data for analysis.
 
Attendees of the conference can learn more about this tool at the company's Humantech booth (#213) during these ancillary events:
 
Live Demonstrations:
Monday, March 25th at 6:30 p.m.
Tuesday, March 26th at 11:30 a.m. and 2 p.m.
Wednesday, March 27th at 11:30 a.m.
Meet & Greet with Kinetica Labs founder, Dr. SangHyun Lee, Ph.D.
Wednesday, March 27th from 11 a.m. to 12:30 p.m.
During the conference, VelocityEHS' Humantech experts will also be presenting a series of sessions, including:
Democratize Ergonomics: How to Involve Everyone in Improving the Workplace
Presented by Kent Hatcher, M.Sc., CPE, Director of Consulting 
Tuesday, March 26 from 8:00 – 8:40 a.m.
Calculating the Cost of Forceful Exertions to Justify Ergonomics Improvements
Presented by Blake McGowan, M.Sc., CPE, Director of Research 
Wednesday, March 27 from 2:00 – 2:25 p.m.
Resolving Complex Office Ergo Evaluations
Presented by Gene Kay, CPE, Director of Ergonomics 
Wednesday, March 27 from 3:30-3:55 p.m.

Super Ergonomics Mind: Big Data Delivers Better Information
Presented by Winnie Ip, M.B.A, CPE, Vice President and
Jeff Sanford, M.H.K., CPE, Director of Consulting 
Thursday, March 28 from 11:00 – 11:30 a.m.

The Applied Ergonomics Conference is located at the Hyatt Regency New Orleans in New Orleans, Louisiana. Visit www.iise.org/AEC for more information. 
 
VelocityEHS will also feature the new motion-capture technology at its booth (#314) during the Manufacturing Technology Conference in Pittsburgh, Pennsylvania on April 1-3, 2019. Live demonstrations will be conducted during exposition hours.
 
MSDs are one of the leading causes of workplace disability globally, having increased 45% since 1999 according to the 2010 Global Burden of Disease Study. In 2004, the direct cost for treating an MSD in the U.S. was estimated at $510 billion, equivalent to 4.6 percent of the gross domestic product (GDP). Indirect costs were estimated to add $339 billion more, for a total cost of $849 billion, or 7.7 percent of the GDP.  
 
VelocityEHS' Humantech ergonomics software combines a simple, user-friendly interface with bite-sized modules that allow employees to fit training into their hectic schedules. On the administration side, EHS and HR managers can easily deploy and monitor an entire enterprise-wide program from a central location, with extensive tools to prioritize, track, measure and document all aspects of industrial and office ergonomics processes. For more information visit www.humantech.com.
 
About VelocityEHS | Humantech
For 40 years, global companies have relied on VelocityEHS' Humantech software and services for workplace ergonomics improvements. By combining experienced, board-certified ergonomists with our proprietary assessment tools and comprehensive software, we deliver integrated solutions that impact safety, quality, and productivity. To learn more about how our Humantech solutions can help you do ergonomics right®, visit www.humantech.com.

About VelocityEHS
Trusted by more than 13,000 customers worldwide, VelocityEHS helps you reach your EHS goals faster with quick implementations, affordable solutions, and unparalleled customer support. We deliver a comprehensive cloud-based environment, health and safety (EHS) software platform. Our easy-to-use software applications are designed based on industry best-practice principles to help you solve complex business challenges in simple ways. Recognized by the EHS industry's top independent analysts, and earning leading scores in the Verdantix 2017 Green Quadrant Analysis and 2017 NAEM EHS & Sustainability Software Ratings Report, VelocityEHS is the global leader in cloud EHS software solutions.

VelocityEHS is headquartered in Chicago, Illinois, with locations in Ann Arbor, Michigan; Oakville, Ontario; London, England; and Sydney, Australia. For more information, www.EHS.com.
 
Contact: Jennifer Sinkwitts
Tel: 734.663.3330 ext. 132
jsinkwitts@humantech.com