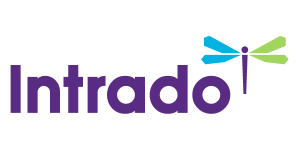 The Science Behind Medical Marijuana is Flawed -- CFN Media
/EIN News/ -- SEATTLE, March 21, 2019 (GLOBE NEWSWIRE) -- via NEWMEDIAWIRE -- CFN Media Group ("CFN Media"), the leading agency and financial media network dedicated to the North American cannabis industry, announces the publication of an article discussing Cardiol Therapeutics (TSX: CRDL), a Canadian biotech start-up developing targeted CBD-based therapies for both heart failure and cancer. The company is addressing some of the most pressing issues surrounding the science of medical marijuana, including bioavailability, targeted delivery, and management of dosing levels.

To hear some advocates talk about it, cannabis is a miracle drug, capable of treating everything from chronic pain, nausea, chemotherapy side effects, muscle spasms, multiple sclerosis, and more. And it's true. Medical marijuana and cannabidiol (CBD) have been used successfully to treat all of those things, and more. "CBD is the most promising drug that has come out for neuropsychiatric diseases in the last 50 years," Dr. Esther Blessing, an assistant professor at New York University School of Medicine who is coordinating a study of CBD as a treatment for post-traumatic stress disorder, told The New York Times. "The reason it is so promising is that it has a unique combination of safety and effectiveness across of very broad range of conditions."
Medical Marijuana's Bioavailability Issue
Bioavailability is a common concept in pharmacology, and it refers to "the degree and rate at which a substance (as a drug) is absorbed into a living system or is made available at the site of physiological activity." It's how quickly and effectively a drug is absorbed by the body so that it can begin doing its job. In order for a drug to work, it must reach its intended destination. This includes the amount of active compounds that survive the journey through the body, as well as the impact that those compounds have on whatever disease or disorder they are intended to treat once they get there.
In the pharmaceutical industry, it is generally accepted that drugs that are administered intravenously, via syringe, have a bioavailability of 100%. But other methods can cut into that figure. For example, drugs that are taken orally can't go straight to the disease site via the bloodstream like those administered intravenously. They must pass through the digestive tract, the intestinal wall and then the liver before being released into the bloodstream. As a result of all this, many drugs can be metabolized before adequate concentrations are reached in the blood, lowering the impact they have on the patient by cutting into their bioavailability. This is most common with oral dosages of poorly water-soluble, slowly absorbed drugs (although age, sex, physical activity, genetics, and stress can also affect drug bioavailability).
The solution? Increase the dosage until the desired result is reached.
That's all a fact of life in the pharmaceutical industry. But what many cannabis advocates don't discuss is that marijuana and its related cannabinoids have major bioavailability issues as well.
In pill form, less than 10% of the CBD you consume makes it into your blood. And worse, even after it makes it there, it doesn't stick around. Your body quickly "flushes" most of it out. That leaves a tiny fraction of the CBD or medical marijuana dose that a patient takes actually able to go to work in their body.
Typically, the solution to this is the same as it is for other pharmaceuticals: just take more. If you want cannabis to be medically useful, you must take enough to overcome all of the active compounds that are being screened out by the liver. But this isn't always an ideal solution.
CBD Currently Not Practical for Many Indications
First of all, larger doses cost more money, limiting the patient base for medical CBD to those who are able to afford these larger doses.
In a recent GW Pharma study, an effective dosage for a 175-pound person suffering from Lennox-Gastaut syndrome was determined to be 1.58 grams of CBD per day.
That course of treatment might cost as much as $35,500 per year, depending on the specific products used. What's more, this fact limits the conditions that CBD can be used to treat, effectively leaving cannabinoids as so-called orphan drugs – those pharmaceuticals that have been developed to treat rare medical conditions, rather than treating a wide range of disorders.
These "orphan indications" are the only diseases for which CBD treatment currently makes economic sense.
This is all despite the fact that CBD companies – some with large valuations – are touting the effectiveness of their products, without mentioning to investors that the high dosage requirements right now are limiting the potential market for cannabinoids.
The Science of CBD
This is a shame, because CBD and other medical cannabis compounds hold immense promise.
In fact, CBD has become something of a buzzword lately, popping up in everything from lattes, to skin creams to gummies. For the most part this is happening due to the wave of cannabis legalization that is sweeping the U.S. and Canada; CBD is an adjunct product of the cannabis plant that, unlike THC, does not have any psychoactive properties. Cannabidiol can be taken via smoke or vapor, as an aerosol spray, as CBD oil, capsules, edibles and more.
It offers many of the advantages of marijuana – treating anxiety, pain, movement disorders, focus and more – without getting the user high.
All signs indicate the market is responding. According to a report by market intelligence firm Hemp Business Journal, the CBD market is estimated to grow 700% by 2020, reaching $2.1 billion in that time. For comparison, the CBD market was worth about $200 million in 2018. The entire legal cannabis industry is expected to hit $57 billion annually by 2027.
Studies have shown a range of therapeutic benefits associated with CBD, including antioxidant and neuroprotective properties. It is also a powerful anti-inflammatory.
But none of this matters if the bioavailability limitations of cannabis can't be solved.
Introducing Cardiol Therapeutics
Cardiol Therapeutics (TSX: CRDL) is a Canadian biotech start-up developing targeted CBD-based therapies for both heart failure and cancer. That's exciting, but the real story here is the fact that Cardiol has figured out a way to solve cannabis' bioavailability problem.
Cardiol isn't just another medical marijuana company. It's a sophisticated nanotechnology biotechnology company, with a cutting-edge drug delivery platform that was developed in partnership with the University of Alberta over the last eight years and at a cost of more than $3.5 million. The scientists who invented it are part of an in-house team of leading cardiologists, immunologists, oncologists, and recognized authorities on drug delivery.
The company's breakthrough is a novel molecule that gives drugs like CBD "stealth" properties to boost their bioavailability. The inner shell of this molecule is fat soluble, while the outer shell is water soluble. This design allows it to act like a "smuggler's cage," tricking the body into opening up access so the cannabinoids get where they need to go.
Please follow the link to see an informative video about Cardiol's opportunity and innovative technology on Cardiol's site: http://bit.ly/2Fr0IlV
This is all based on a patented family of biocompatible and biodegradable amphiphilic block co-polymers made from polyethylene glycol (PEG) and polycaprolactone (PCL). Both PEG and PCL have a long history of safe use in humans. A functionalized polyester based on PCL (PBCL) forms the lipophilic core of the nanoparticles, allowing both the solubilization and encapsulation of lipid-soluble drugs. PEG forms the water-compatible surface layer of the nanoparticles, enabling the encapsulated drug to circulate in the aqueous environment of the blood.
Cardiol's nanotechnology solution has not only improved the inherent stability and biocompatibility of CBD, it can also be customized to optimize the encapsulation and release characteristics of a broad range of pharmaceuticals.
Cardiol is using this technology in its efforts to develop CBD and other anti-inflammatory drugs for the treatment of heart failure. At the same time, the company is pursuing an immunotherapeutics program in combination with cannabinoids for treating Glioblastoma Multiforme, the most malignant and deadly form of cancer of the central nervous system.
In short, Cardiol is bringing the promise of CBD to the pharmaceutical industry, with an initial focus on heart failure and cancer, all based on this revolutionary delivery mechanism.
Cardiol has research programs focused on developing nanotherapeutics to treat heart failure underway at the University of Alberta, the Houston Methodist DeBakey Heart & Vascular Center and TecSalud del Tecnológico de Monterrey, Mexico.
The company has also established an exclusive supply agreement with Dalton Pharma Services, a Health Canada approved, U.S. Food and Drug Administration registered, Continuing Good Manufacturing Practice manufacturer of pharmaceuticals, including cannabinoids, for supplying finished pharmaceutically-manufactured cannabidiol products. What's more, Cardiol recently entered into an exclusive supply agreement with Noramco, Inc., a global leader in the manufacture and supply of controlled drug substance Active Pharmaceutical Ingredients, to support Dalton's manufacturing with cannabidiol at >99.5% purity and less than 10 ppm THC.
Please follow the link to see Cardiol's corporate presentation and stay up-to-date on company news: https://promo.cfnmedia.com/crdl
What Lies Ahead
Look for Cardiol to take its technology and most promising drug candidates into clinical trials later in 2019. The company also plans to launch its synthetic pharmaceutical-grade CBD to the Canadian medical marijuana market in the second half of this year, bringing on Rx Drug Mart and Shoppers Drug Mart veteran Tom Moffatt as Chief Commercial Officer to lead the roll out.
Cardiol sees its pharmaceutical CBD product, which is manufactured to the highest of standards with perfect consistency, as a commercially viable answer to the shortage of CBD medicine in the Canadian market right now. Taken all together, the commercial CBD product plus the nanotechnology delivery solution plus the development of clinical drug candidates makes Cardiol Therapeutics a major player in the rapidly developing medical cannabis space. 
Please follow the link to read the full article: https://www.cannabisfn.com/the-science-behind-medical-marijuana-is-flawed/
About CFN Media
For Visitors and Viewers
CFN Media's Cannabis Financial Network (CannabisFN.com) is the destination for savvy investors and business people profiting from the worldwide cannabis industry. Viewers will see breaking news, exclusive content and original programming involving the people, companies and investments shaping the industry.
For Cannabis Businesses & Companies
CFN Media is a leading agency and financial media network dedicated to the cannabis industry. We help private, pre-public and public cannabis companies in the US and Canada attract capital, investors and media attention.
Our powerful digital media and distribution platform conveys a company's message and value proposition directly to accredited and retail investors and national media active in the North American cannabis markets.
Since 2013, CFN Media has enabled the world's preeminent cannabis companies to thrive in the capital and public markets.
Learn how to become a CFN Media client company, brand or entrepreneur: http://www.cannabisfn.com/featuredcompany
Disclaimer
CannabisFN.com is not an independent financial investment advisor or broker-dealer. You should always consult with your own independent legal, tax, and/or investment professionals before making any investment decisions. The information provided on http://www.cannabisfn.com (the 'Site') is either original financial news or paid advertisements drafted by our in-house team or provided by an affiliate. CannabisFN.com, a financial news media and marketing firm enters into media buys or service agreements with the companies that are the subject of the articles posted on the Site or other editorials for advertising such companies. We are not an independent news media provider. We make no warranty or representation about the information including its completeness, accuracy, truthfulness or reliability and we disclaim, expressly and implicitly, all warranties of any kind, including whether the Information is complete, accurate, truthful, or reliable. As such, your use of the information is at your own risk. Nor do we undertake any obligation to update the items posted. CannabisFN.com received compensation for producing and presenting high quality and sophisticated content on CannabisFN.com along with financial and corporate news.
The above article is sponsored content. Emerging Growth LLC, which owns CannabisFN.com and CFN Media, has been hired to create awareness. Please follow the link below to view our full disclosure outlining our compensation: http://www.cannabisfn.com/legal-disclaimer/
Frank Lane
206-369-7050
flane@cannabisfn.com