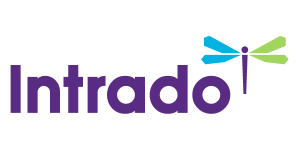 SMS Equipment brings world-class equipment and support solutions to Alaskan market
/EIN News/ -- ANCHORAGE, Alaska, March 20, 2019 (GLOBE NEWSWIRE) -- Partnering with leading manufacturers and their employees, SMS Equipment strives to be the number-one solutions provider to the construction, forestry, mining, and utility markets. SMS Equipment will serve as the official Alaska distributor for the full line-up of Komatsu heavy equipment. 

The Anchorage facility is the 39th location for SMS Equipment in North America, which also has facilities in Mongolia, making it one of the largest heavy equipment distributors in the world. SMS Equipment was selected to represent the Komatsu product line in the state, thanks to its excellent record of providing world-class customer support in areas with challenges like those faced by Alaskans.
"We're looking forward to offering the customer-centered support and industry-leading products that both SMS Equipment and Komatsu are known for," said Sales/Operations Manager Drew Clerc. "SMS and Komatsu have strong reputations for delivering excellent customer service and leading the competition in the integration of new technology."
To staff the Anchorage branch, SMS Equipment has built a team of local experts with the experience to meet these challenges head-on.
"Everyone at this facility knows what it takes to succeed here because we are all Alaskans, and we have all worked in this industry for years," stated Clerc. "Hiring local talent is key to ensuring that we meet our customers' needs; however, the reason SMS Equipment did this is much deeper. Supporting the communities where we live and work is a core value of SMS Equipment." 
The Anchorage branch is the first step toward what SMS Equipment envisions as a long and successful relationship with its Alaskan customers.
"Our goal is to develop a solid foundation by delivering exceptional customer support," stated Clerc. "We want to be the number-one solutions provider in Alaska. It will certainly take some time to reach that goal, but I'm confident that we will achieve it one customer at a time."
In addition to Komatsu, the Anchorage branch will carry and service products from Fecon, Terramac, Takeuchi and more. For additional information, stop in and see the Anchorage team, check out www.smsequip.com or call the branch at 907-275-3300.
For further information, please contact:

Shauna Weisgerber, Communications Specialist
Direct: 780-948-2872
Mobile: 780-916-9683   
Email: sweisgerber@smsequip.com