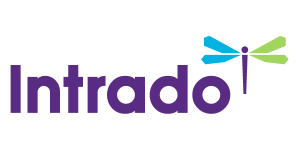 GrapheneCA's breakthrough Graphene-based Gels a Prelude to Multitude of High-tech Applications
/EIN News/ -- NEW YORK, March 20, 2019 (GLOBE NEWSWIRE) -- Partnering with a number of institutional and industry research partners, Nano Graphene Inc., dba GrapheneCA (GrapheneCA), the company which develops and produces next generation materials for the 21st century, today announced it has developed a series of proprietary formulations and processes for the production of high-quality graphene-enhanced gels. These open the door to a multitude of high-tech applications ranging from the electronics sector through to the pharmaceutical industry.

In layman's terms, GrapheneCA has managed to mix its high-quality graphene with a wide variety of gels with low temperature processes. The resulting graphene gels make graphene safe and easy to handle and directly usable by manufacturers with known production technology to create end user products.
"The technology is so safe," declared David Robles, Head of Business development for GrapheneCA, that it provides a direct path to fulfilling everyday graphene consumer product applications. Concrete examples are cosmetics products, sensors and multiple-base substrates for aerogels.
"Graphene gels have yet to be seen in the market," added Dr. Sergei Voskresensky, Head of Research & Development at GrapheneCA's New York-based production facility. "There are a few graphene oxide gels, but very few sources of suspended pure graphene gel, if any."
"Our new line of product, on the other hand, boasts a wide variety of gel materials which are infused with graphene or rGO," he went on to say. "Along with our extremely high-purity graphene product line, these technologies have obvious applications in cosmetics, pharmaceuticals, and residue-based cleaning products, and constitute a prelude to the synthesis of advanced composites with a functional matrix that gives access to graphene's unique properties. To cite but one example, these properties allow the gels to generate, store and transmit power to printed gel sensors and antennas."
According to Dr. Voskresensky, "these are but a few examples of what we can envisage to see in the very near future for graphene," adding that "we are now looking down a clear pathway to such things as low-temperature 3D printing without UV binders and also other temperature sensitive activated ingredients such as epoxy catalysts, polymers, and resins."
ABOUT GRAPHENE
Discovered in 2004, graphene was awarded the Nobel Prize in 2010. Graphene is pure carbon aligned in a single 2D plane that many describe as the "Miracle Material" of the 21st century. It is the lightest material known to man, is 200 times stronger than steel, boasts the highest surface area, is incredibly flexible, conducts light and electricity like no other material, to name but a few of its unique properties. Graphene is already impacting a wide array of industries and is certain to impact just about every area of human activity as we look forward into the future.
ABOUT GRAPHENECA
Based in New York but operating manufacturing facilities in several countries, GrapheneCA began proprietary production of graphene in July 2017 and uses a clean, green, portable and scalable patented technology to manufacture an ever-increasing array of avant-garde materials and products and contributes to the advancement of many sectors of industry. GrapheneCA is a privately owned company headquartered in New York, dedicated to tackling the challenge of integrating graphene into real-world applications. GrapheneCA's proprietary manufacturing processes are remarkably efficient and eco-friendly.
Forward-Looking Statements
Certain statements contained in this press release constitute "forward-looking information" as such term is defined in applicable Canadian securities legislation. The words "may", "would", "could", "should", "potential", "will", "seek", "intend", "plan", "anticipate", "believe", "estimate", "expect" and similar expressions as they relate to GrapheneCA, including: information relating to the business plans of GrapheneCA and the future uses of graphene; and the potential applications and uses of GrapheneCA's new developed in-house line of gels; are intended to identify forward-looking information. All statements other than statements of historical fact may be forward-looking information. Such statements reflect GrapheneCA's current views and intentions with respect to future events, and current information available to GrapheneCA, and are subject to certain risks, uncertainties and assumptions. Material factors or assumptions were applied in providing forward-looking information, including, without limitation: GrapheneCA successfully mass-producing graphene and graphene becoming adopted by the markets; the new gels products successfully being adopted for the applications anticipated; and indications by customers of demand resulting in orders. Many factors could cause the actual results, performance or achievements that may be expressed or implied by such forward-looking information to vary from those described herein should one or more of these risks or uncertainties materialize. These factors include, without limitation: the general business and economic conditions in the regions in which the Company operates; state of the capital markets; the ability of the Company to execute on key priorities, including the successful completion of acquisitions, business retention, and strategic plans and to attract, develop and retain key executives; the ability to implement business strategies and pursue business opportunities; disruptions in or attacks (including cyber-attacks) on the Company's information technology, internet, network access or other voice or data communications systems or services; the evolution of various types of fraud or other criminal behavior to which the Company is exposed; the failure of third parties to comply with their obligations to the Company or its affiliates; the impact of new and changes to, or application of, current laws and regulations; a novel business model; granting of permits and licenses in a highly regulated business; the overall difficult litigation environment, including in the United States; the outcome and cost of any litigation; increased competition; dependence on key suppliers and local partners; failure in supply chain of carbon products and quality of the material; ability to maintain and protect its intellectual property; changes in foreign currency rates; increased funding costs and market volatility due to market illiquidity and competition for funding; the availability of funds and resources to pursue operations; critical accounting estimates and changes to accounting standards, policies, and methods used by the Company; the occurrence of natural and unnatural catastrophic events and claims resulting from such events; the risk associated with a business in the graphene industry; as well as general economic, market and business conditions. Should any factor affect GrapheneCA in an unexpected manner, or should assumptions underlying the forward-looking information prove incorrect, the actual results or events may differ materially from the results or events predicted. Any such forward-looking information is expressly qualified in its entirety by this cautionary statement. Moreover, GrapheneCA does not assume responsibility for the accuracy or completeness of such forward-looking information. The forward-looking information included in this press release is made as of the date of this press release and GrapheneCA undertakes no obligation to publicly update or revise any forward-looking information, other than as required by applicable law. GrapheneCA's results and forward-looking information and calculations may be affected by fluctuations in exchange rates.
For further information, please contact: