Notice on Lawsuit Filed Against Nidec
/EIN News/ -- KYOTO, Japan, March 12, 2019 (GLOBE NEWSWIRE) -- Nidec Corporation (TSE: 6594; OTC US: NJDCY) ("Nidec") announced that on Friday, March 8, 2019 eastern standard time, Whirlpool Corporation ("Whirlpool") has initiated a lawsuit in the United States District Court for the Southern District of New York against Nidec, alleging that Nidec is in breach of its obligations contemplated by the Share Purchase Agreement ("SPA") whereby Nidec agreed to acquire their compressor business ("Embraco") from Whirlpool, as Nidec announced in its press release "Nidec to Acquire Whirlpool Corporation's Compressor Business" dated April 24, 2018. 

The complaint alleges that Nidec has failed to take all actions required under the SPA to obtain antitrust approval of the Embraco acquisition before April 24, 2019, as required.
Nidec disputes the claims in the complaint, believes the claims to be without merit and intends to vigorously defend the action. In the meantime, Nidec remains focused on completing the transactions contemplated by the SPA and believes it is doing all things necessary, proper or advisable to obtain the required antitrust approvals by April 24, 2019.
Contact:
Masahiro Nagayasu
General Manager
Investor Relations
+81-75-935-6140
ir@nidec.com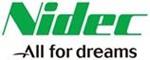 EIN Presswire does not exercise editorial control over third-party content provided, uploaded, published, or distributed by users of EIN Presswire. We are a distributor, not a publisher, of 3rd party content. Such content may contain the views, opinions, statements, offers, and other material of the respective users, suppliers, participants, or authors.