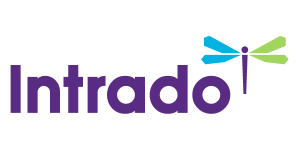 Two Hands Corporation Extends Closing to Purchases Colombian Cannabis Licence
/EIN News/ -- TORONTO, Feb. 27, 2019 (GLOBE NEWSWIRE) -- via OTC PR WIRE -- Two Hands Corporation (OTCQB: TWOH), a leading custom application development company, has agreed to purchase 100% of the licence to grow, export, hold cannabis and CBD derivatives in Colombia from Plantro Inc S.A.S.  We have Extended the Closing to the week of April 4th, 2019 to satisfy conditions we have placed on Plantro S.A.S. in order to utilize the licence to its full potential.

CEO of Two Hands, Nadav Elituv, commented, "As part of our agreement, the Plantro S.A.S. team will assist with the initial construction of Greenhouses on the first hectare located in the center of Bogota Savannah in Madrid, Colombia that will serve as the agronomical head quarters.  In tandem with the construction, we have initiated the Agronomist Evaluation Unit (AEU), a Government mandate to characterize genetics required to begin industrial planting.  The greenhouses will house the initial test harvests to be evaluated by ICA. Colombia has become a highly sought after jurisdiction for Cannabis cultivation activities and has established itself as one of the places to grow with local acceptance and ideal growing conditions.
"We will continue to invest and advance our cannabis cultivation footprint up to the 10 hectares over the next twelve to eighteen months.  As we continue to grow, we expect better access to institutional investors and a broader shareholder base through the addition of this licence and the continued build out of the greenhouses."
About Plantro Inc S.A.S. 
Plantro Inc S.A.S. is an organic hemp based CBD licence holder located in Madrid, Colombia. Plantro is vertically integrated, producing from seed to wholesaler. Plantro was created to produce the highest quality, low cost hemp based CBD.
About Two Hands Corporation
Two Hands Corporation is now both an organic hemp based CBD cultivator and application development company that strives to offer the highest quality CBD extract derivatives to be exported under Two Hands CBD Lab brand.   For more information, please visit our websites at www.twohandscbdlab.com or www.facebook.com/TwoHandsCBD    
Our complete co-parenting solution is offered under the Two Hands App brand.  For more information, please visit our websites at www.twohandsapp.com or  www.facebook.com/twohandscorp.
Two Hands Gone, for more information, please visit our websites at www.twohandsgone.com or www.facebook.com/twohandsgone/
This press release contains forward-looking statements that involve a number of risks and uncertainties. Any statement not regarding a historical fact is a forward-looking statement. Important factors that could cause actual results to differ materially from those indicated by such forward-looking statements include, but are not limited to, the company's ability to finance its planned expansion efforts; the company's ability to raise funds on acceptable terms; the company's ability to successfully adapt its business model and such other risks disclosed from time to time in the company's reports filed with the securities and exchange commission including those on the company's annual report on form 10-K. The company does not intend to update any of the forward-looking statements after the date of this document to conform these statements to actual results or to changes in management's expectations, except as required by law.
CONTACT:
Two Hands Corporation
IR@twohandsapp.com
www.twohandsgroup.com/
https://www.facebook.com/Two-Hands-Corp-Lab-347288912667188/ 
www.twohandsapp.com 
www.facebook.com/twohandscorp 
www.twohandsgone.com 
www.facebook.com/twohandsgone/  
Download Two Hands Gone for FREE Now:
Apple Link:
https://itunes.apple.com/us/app/two-hands-gone/id1450385513?ls=1&mt=8
Google Play:
https://play.google.com/store/apps/details?id=com.twohandsgone.app 
Source: Two Hands Corporation