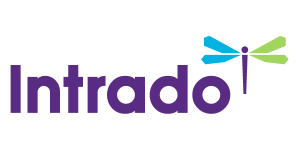 Cray Elects Stephen Gold to Board of Directors
/EIN News/ -- SEATTLE, Feb. 21, 2019 (GLOBE NEWSWIRE) -- Global supercomputer leader Cray Inc. (Nasdaq:CRAY) today announced that the Board of Directors has elected Stephen E. Gold as a member of the Board and appointed him to the Strategic Technology Assessment Committee. 
Mr. Gold has over 30 years of Fortune 100 and entrepreneurship experience. Notably, Gold was group CMO and vice president business development of IBM Watson, where he was one of the principal business architects responsible for designing and delivering next-generation AI technology.
Mr. Gold is currently the chief commercial officer at HZO, a privately-held global technology solutions company that provides manufacturers and device makers with protective nanocoatings to prevent damage caused by exposure to the elements.
Prior to joining HZO, Gold was general manager of the connected enterprise (IoT) division at Honeywell, vice president marketing and sales operations at IBM Watson and CMO at SPSS, which was acquired by IBM. He has also held executive-level positions at Aberdeen Group, Azerity - now part of Model N, and Digital Market - now part of Oracle.

Mr. Gold received his Bachelor of Science degree in Mechanical Engineering from the University of Illinois and graduated with distinction with an MBA from Carnegie Mellon's Tepper School of Business.

"I am very pleased to join the Cray team at a very exciting time for the Company," said Gold. "Cray is more than an iconic brand and company, it is meeting and exceeding the challenges industry and governments face by the convergence of supercomputing, big data and artificial intelligence. I look forward to serving as a board member and working closely with Cray's leadership team." 

"We are very excited to have Steve as part of our team at Cray," said Peter Ungaro, president and CEO of Cray. "He has an exceptional background and experience in some of our key growth areas which will help us as we strive to serve a broader set of customers whose computing portfolio is expanding in the wake of digital transformation in areas such as AI and IoT."
About Cray Inc.
Cray Inc. (Nasdaq:CRAY) combines computation and creativity so visionaries can keep asking questions that challenge the limits of possibility. Drawing on more than 45 years of experience, Cray develops the world's most advanced supercomputers, pushing the boundaries of performance, efficiency and scalability. Cray continues to innovate today at the convergence of data and discovery, offering a comprehensive portfolio of supercomputers, high-performance storage, data analytics and artificial intelligence solutions.  Go to www.cray.com for more information.
CRAY is a registered trademark of Cray Inc. in the United States and other countries. Other product and service names mentioned herein are the trademarks of their respective owners.
Cray Media:
Juliet McGinnis
206/701-2152
pr@cray.com
Cray Investors:
Paul Hiemstra
206/701-2044
ir@cray.com