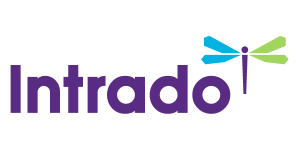 Access Reports Only 12 Percent of Organizations Store All of Their Employee Files Electronically According to New Survey
– Organizations with high percentage of paper employee documents at risk for breaches and inefficiencies –
/EIN News/ -- BOSTON, Feb. 19, 2019 (GLOBE NEWSWIRE) -- Only 12 percent of organizations are storing all of their employee files electronically, according to a new survey on HR business practices conducted by Access, provider of CartaHR employee document management software. The survey reveals that most organizations still store some employee documents on paper, putting them at risk of information breaches and making it challenging to access HR documents efficiently.

The survey highlights opportunities for improvements in business processes, including HR's methods of preparing and responding to audits. Only one percent of respondents reported that their software would allow them to easily find and organize documents for an audit, and the vast majority (83%) stated that the HR team would manage the audit.  Nine percent said they have digital files and someone would have to pull documents from each electronic employee file, a tedious and time-consuming process.
Regarding employee document retention, 44 percent of survey respondents indicated that they were only somewhat confident that they have a strong retention policy in place; 32 percent said that they were very confident; and 20 percent were not confident and noted that this would be a priority for next year.
"HR teams are overwhelmed with the challenges of storing employee records, complying with privacy and retention requirements, and mitigating the risk and impact associated with audits and legal actions," said Steve Engdahl, chief product officer at Access.  "CartaHR employee document management software works in concert with Access' national scanning and offsite storage services to complete the digital transformation process, making employee records easier to securely manage, access, and monitor for compliance and retention. We make work easier for HR teams."
Access' CartaHR software integrates with HR technology solutions so that all employee documents, no matter their origin, can be quickly located, effectively organized, appropriately retained, and securely shared.  
In addition to CartaHR, Access provides customers with a full range of services to help them seamlessly manage paper HR documents and digital transformation projects, including scanning and digitization, records storage, information governance, retention, and destruction. 
Access conducted the survey online, with more than 200 survey respondents working in HR management positions.  More detailed information on the survey findings can be found here.
About Access

Access is the largest privately-held records and information management (RIM) services provider worldwide, with operations across the United States, Canada, and Central and South America. Access provides transformative services, expertise, and technologies to make organizations more efficient and more compliant. Access helps companies manage and activate their critical business information through offsite storage and information governance services, scanning and digital transformation solutions, document management software including CartaHR, and secure destruction services. For more information on Access, please visit AccessCorp.com.
For more media information, contact:
Lisa Hendrickson/for Access
516-767-8390
lhendrickson@lchcommunications.com