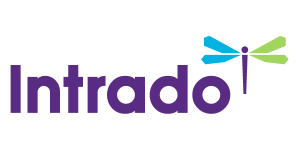 Global HR Executives, HR Associations and Industry Vendors Laud Upcoming HR Tech China
Produced by LRP Media Group, Speakers Include Renowned Business Advisor Ram Charan, Future of Work Visionary Josh Bersin and HR Innovator Dave Ulrich
/EIN News/ -- SHANGHAI and PALM BEACH GARDENS, Fla., Feb. 19, 2019 (GLOBE NEWSWIRE) -- LRP Media Group, a diversified media publishing powerhouse and well-respected frontrunner in the education and human resources markets, today shared further details of its upcoming HR Tech China conference. Producers of the award-winning HR Technology Conference, the company creates high-value, high-impact events designed to address important HR issues in countries including the U.S., China and Singapore. LRP Media Group reaches a global audience in excess of 5 million readers and conference attendees.

HR Tech China
The 2019 HR Tech China event will be held in the Shanghai Expo Centre on May 14 - 15. Based on a successful press conference hosted by the event services firm Donghao Lansheng Group Co., Ltd.; co-organizer Shanghai Exhibition Center (Group) Co., Ltd., associations such as CHRA, CAFST, ZJHRCA, JSHRCA, GDHRMA, SHRCA, Shanghai Association of Foreign Investment, SAIST, FSG and business representatives from ADP China, CHC, SAP, Oracle and Inspur, more than 100 HR services, software and consulting firms are forecasted to participate in the exhibition.
In addition to an exposition floor of 7,000+ square meters, more than 50 sessions – delivered in Mandarin as well as English – will help attendees tackle compelling HR topics including cloud computing, effective workforce communication methods, how artificial intelligence (AI) is helping companies find qualified talent, big data and people analytics and the application of blockchain in HR. World-famous HR thought leaders; author and advisor Ram Charan; industry analyst and future of work expert Josh Bersin; and human resource management pioneer Dave Ulrich will keynote the event. Among the featured speakers is Jessica Zhang, General Manager, North Asia for ADP.
Conference chair Trish McFarlane, CEO of the human resource consulting firm, H3, commented, "During our recent press conference, our vision of promoting the application of HR technology in China as a key business accelerator was well received. I'm excited to leverage the resounding success of HR Tech U.S. in China, especially with the support of our partners, Donghao Lansheng."
Registration for HR Tech China is currently open and details can be accessed here: https://ali.infosalons.com.cn/reg/HRT19Web/mobcn/prelogin.aspx  Attendees interested in VIP passes are encouraged to act quickly because of the high demand for this level of registration. Additional information about HR Tech China can be accessed here. http://www.hrtechchn.cn/en/index.aspx
About LRP Media Group
LRP Media Group, founded in 1977 by Kenneth Kahn, is an innovative media giant serving millions of business and education professionals worldwide. Specializing in education administration, education law, education technology, federal employment, human resources, workers' compensation and disability, LRP produces thousands of books, pamphlets, newsletters, videos and online resources. The company also produces five industry-leading print and digital magazines for key decision-makers: District Administration, Human Resources Executive®, HRM Asia, Risk & Insurance® and University Business. Additionally, LRP annually delivers top-quality training and professional development to more than 80,000 professionals through its 13 award-winning conferences and tradeshows in China, Singapore and the United States. LRP currently employs more than 500 professionals in its Connecticut, Florida, Pennsylvania, Singapore and Washington, D.C. offices. Headquartered in Palm Beach County since 1996, the company has more than $70 million in annual revenue. For a complete list of LRP resources, eCourses and conferences, please visit www.lrp.com.
Note to editors: Trademarks and registered trademarks referenced herein remain the property of their respective owners. Press passes are limited and must be requested by emailing LRP's media contact.

Media Contact:
Jeanne Achille
The Devon Group for LRP Media Group
jeanne@devonpr.com