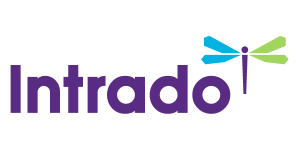 Natur International Corp. Appoints Consumer Goods Veteran Rob Paladino as Chief Executive Officer
/EIN News/ -- Natur, the European technology inspired Food & Beverage group adds an experienced global brand expert to their senior team.
Amsterdam, The Netherlands, Feb. 19, 2019 (GLOBE NEWSWIRE) -- Natur International Corp., (OTC: NTRU) today appointed food & beverage veteran Rob Paladino as the new CEO of Natur International Corp.  Natur is Europe's first hi-tech, organic and natural, food, beverage & supplements company with a mission to revolutionize natural juice and snack consumption, allowing consumers a better quality of life through functional nutrition.
Mr. Paladino held leadership roles in several US and international emerging companies after a career of corporate general, sales and marketing leadership roles at PepsiCo and Coors Brewing Company. This includes his time as CEO of brand WTRMLN WTR in its early years of national US expansion, where he oversaw segment leading triple-digit growth for the cold-pressed juice brand.  There too, he oversaw year-round quality from farm-to-fridge through seasonal growing operations.
Anthony Bay, board member of Natur International Corp. shared, "Rob is a hands-on CEO who has delivered world class results at large, small and mid-sized companies.  Rob brings highly relevant experience and a strong passion for our mission.  He will contribute to the rapid expansion of Natur's existing product lines and innovations such as our new vertical with "from farm-to-functional" ingredients."  Ellen Berkers, Natur CFO added, "I welcome Rob to Natur and look forward to the broadening of expertise he brings to our Internationally oriented group."
 "Natur's strategic mission is to make healthy snacking and beverage occasions available to everyone, any time, any place and by offering complete supply chain transparency, where consumers witness the value chain of exceptional raw materials from strategic planting and growing operations through expert commercialization. The company is planning to expand exponentially with product entries and collaborations in categories projected to exceed a combined $285 Billion globally by 2024", said Mr. Paladino.  He added, "It's an honor to be asked to lead this ambitious Natur mission."
About Natur International Corp.
Natur pioneers the most advanced and emerging hi-tech health methodologies as it markets nutritious, delicious, fresh tasting products.  Applying innovative technologies from "farm to fridge", Natur ensures the peak of freshness and supplies nutrient density superior to competing products. This approach uniquely delivers value to retailers and consumers. Innovation is a cornerstone and Natur's robust new product development strategies for instance by bringing functional properties to its consumers, with an eye on relevant 'snackification' trends with distribution channels including Europe's leading retailers, foodservice partners, online subscription models, and its own consumer-experience retail shop.
Natur personalizes nutrition and strives to enhance one's quality of life utilizing the forces of nature.  This can be experienced first-hand by visiting the website at www.int.natur.eu.
To Contact
Media Relations
Natur International Corp.
011.31.20.578.7700
ir@natur.eu


Forward-Looking Statements
 All statements in this release that are not based on historical fact are "forward-looking statements." While management has based any forward-looking statements included in this release on its current expectations, the information on which such expectations were based may change. Forward-looking statements involve inherent risks and uncertainties which could cause actual results to differ materially from those in the forward-looking statements, as a result of various factors including those risks and uncertainties, some of which are described in the Risk Factors and in Management's Discussion and Analysis of Financial Condition and Results of Operations sections of our Annual Report on Form 10-K, which can be found on the SEC's website at www.sec.gov. We urge you to consider those risks and uncertainties in evaluating our forward-looking statements. We caution readers not to place undue reliance upon any such forward-looking statements, which speak only as of the date made. Except as otherwise required by the federal securities laws, we disclaim any obligation or undertaking to publicly release any updates or revisions to any forward-looking statement contained herein (or elsewhere) to reflect any change in our expectations with regard thereto or any change in events, conditions or circumstances on which any such statement is based.