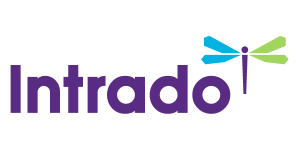 CryptoBlockCon Announces Full Slate of 2019 Events Designed to Connect Blockchain Experts
/EIN News/ -- LAS VEGAS, Feb. 19, 2019 (GLOBE NEWSWIRE) -- via CryptoCurrencyWire -- Leading blockchain event provider CryptoBlockCon has unveiled this year's calendar of industry events with invaluable opportunities for blockchain enthusiasts to gather from coast to coast, as well as internationally. Each event is strategically designed to bring hundreds of cryptocurrency and blockchain industry participants together to discuss the future benefits and possibilities of blockchain technology and crypto assets.

"CryptoBlockCon provides premier events where great minds unite to create the future of blockchain," said C.J. Smith, co-founder of CryptoBlockCon. "Our traveling conferences were created to showcase companies that are utilizing blockchain to improve industries through increased efficiency, security and transparency; to educate current and future industry participants about blockchain technology; and ultimately to serve as a platform to connect industry participants and inspire them to assist in the adoption and implementation of this transformative technology."
CryptoBlockCon events for 2019 include the following:
CryptoBlockCon – Los Angeles, April 3-4. Blockchain expert and enthusiasts alike will gather in Los Angeles for one of the industry's most exciting blockchain conferences. More than 25 blockchain superstars will be presenting on two different tracks: Healthcare and Blockchain Tech. Conference highlights include interactive keynote addresses, panel discussions and comprehensive insight presentations that cover everything from opportunities and strategies for investing in blockchain to building a blockchain ecosystem. Other topics include responsibilities of a good security leader, distributed computing models and regulation in blockchain — just to name a few.
CryptoBlockCon – New York, August 13-14. Participants at this must-attend event will gain actionable insights and learn how to leverage blockchain technology in their businesses. In addition, they will enjoy opportunities to see and learn from startups that are using blockchain to innovate and disrupt some of the world's largest industries.
CryptoBlockCon – London, September 23-24. With Big Ben and Buckingham Palace as a backdrop, CryptoBlockCon's London event delivers essential global insight into the cryptocurrency and blockchain industry and the potential for wider international networking opportunities. Addresses, presentations and discussions will include the latest industry breakthroughs and strategies, as well as real-world insight into application and execution.
CryptoBlockCon–Las Vegas, December 11-12. CryptoBlockCon ends the year on a high with two full days of panel discussions and keynote presentations. Attendees at this milestone gathering will benefit from valuable opportunities to hear from top speakers and experts on the subjects of blockchain technology and crypto assets, as well as network with top investors, advisors, founders and blockchain industry thought leaders.
In a space where blockchain events are more than plentiful, CryptoBlockCon conferences stand out by offering executive-level, leadership-oriented programs in one of the most promising and potentially lucrative industries out there. The CryptoBlockCon team is committed to offering accessible, transformative information about the blockchain industry, the future of cryptocurrencies and blockchain technology, and the essential about decentralization, tokenization and digital currency.
To find out more about CryptoBlockCon 2019 events, visit https://www.cryptoblockcon.com
Like CryptoBlockCon on Facebook: https://www.facebook.com/CryptoBlockCon
Follow CryptoBlockCon on Twitter: https://twitter.com/cryptoblockcon
Connect with CryptoBlockCon on LinkedIn: https://www.linkedin.com/company/cryptoblockcon
Join CryptoBlockCon on Instagram: https://www.instagram.com/_cryptoblockcon/
Subscribe to CryptoBlockCon on YouTube: https://www.youtube.com/channel/UCOUb07WLFjEIFEWfgnQQusw
CryptoBlockCon Contact
CryptoBlockCon
https://www.cryptoblockcon.com
info@cryptoblockcon.com
Corporate Communications Contact
CryptoCurrencyWire (CCW)
New York, New York
www.CryptoCurrencyWire.com
212.418.1217 Office
Editor@CryptoCurrencyWire.com