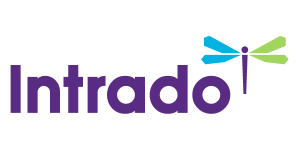 Dov Hirsch Joins The Glimpse Group as the General Manager of Immersive Health Group
/EIN News/ -- NEW YORK, Feb. 12, 2019 (GLOBE NEWSWIRE) -- The Glimpse Group, Inc. ("Glimpse"), a Virtual Reality and Augmented Reality ("VR" and "AR") platform company comprised of multiple VR and AR software & services companies, announced today that Dov Hirsch has joined its wholly owned subsidiary company, Immersive Health Group, LLC, as General Manager.

Immersive Health Group ("IHG"; www.immersivehealthgroup.com) provides outcome-driven and evidence-based VR & AR solutions for healthcare providers, health plans, corporations and life science companies.
Dov has nearly two decades of experience in business growth and transformation, having served as Chief Executive Officer at Next Wave Health Advisors, Head of Business Development at Alana Healthcare, Executive-in-Residence for the Nashville Entrepreneur Center's Project Healthcare, and on numerous for-profit and non-profit boards.
The addition of Dov to the Glimpse family of companies represents a strategic expansion. In parallel to leading IHG's East Coast-based growth initiatives, Dov will establish and lead IHG's presence in Nashville, TN, widely recognized as a national health care industry capital. Tech industry leaders have been paying increasing attention to Nashville's healthcare ecosystem in recent years, which has become an important location for companies such as Microsoft, Dell and most recently Amazon.
Dov commented, "The VR and AR solutions that Glimpse has deployed in healthcare are already delivering impact. Expanding on those successes will require a measured approach and keen understanding of the industry, which is highly selective when it comes to adopting emerging technology. Within Glimpse's robust and unique VR/AR ecosystem, we can test, iterate and optimize for healthcare in much faster cycles, leveraging our collective expertise across Glimpse to deliver proven and pragmatic solutions."
"We view the Healthcare segment as one of the important early frontiers and adopters of VR/AR," said Glimpse President and Chief Executive Officer Lyron Bentovim. "With the advance of our healthcare product development initiatives, revenues and healthcare relationships, the time was right to bring in a general manager with significant healthcare technology business experience and credibility."
About The Glimpse Group, Inc.
The Glimpse Group is a Virtual and Augmented Reality platform company, comprised of multiple VR and AR software & services companies, and designed with the specific purpose of cultivating entrepreneurs in the VR/AR industry. Our unique business model simplifies challenges faced by VR/AR entrepreneurs and creates a robust ecosystem, while simultaneously providing investors an opportunity to invest directly into the emerging VR/AR industry via a diversified platform. For more information on The Glimpse Group, please visit www.theglimpsegroup.com
About Immersive Health Group, Inc.
IHG is a digital health company that leverages leading-edge VR/AR technologies to measurably improve the patient's user-experience and health outcomes, increase access to care, optimize care delivery, and educate and train clinicians, practitioners and patients.
For additional information please contact:
Dov Hirsch
General Manager
Immersive Health Group, LLC
dov@immersivehealthgroup.com
Maydan Rothblum
CFO & COO
The Glimpse Group, Inc.
(917) 292-2685
maydan@theglimpsegroup.com