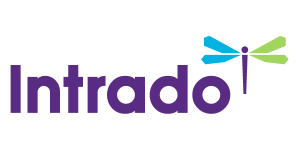 South Africa Confectionery Industry Report 2019
/EIN News/ -- Dublin, Feb. 12, 2019 (GLOBE NEWSWIRE) -- The "The Confectionery Industry in South Africa 2019" report has been added to ResearchAndMarkets.com's offering.

South Africa's confectionery industry comprises the chocolate market, valued at approximately R6.4bn and sugar confectionery, which is valued between R12.5bn and R13.5bn.

The industry was under pressure during 2018, mainly due to a challenging economic climate, low consumer confidence and increasing imports. Demand for sugar-free products, premium and artisan chocolates is driving the growth of niche manufacturers.
Cash-strapped shoppers, especially lower-middle income groups, cut down on non-essential goods, especially as increasing commodity costs forced manufacturers to pass rising costs on to consumers. Sales are being affected by the economic climate and by consumers buying healthier snack products. The market share of the largest companies is being challenged by brands which are imported duty-free and from the growing number of niche chocolatiers. The chocolate industry faces the threat of declining cocoa supply due to changing climate conditions.

The report on the Confectionery Industry describes the state of the industry, major players and factors influencing the sector's success in South Africa, on the continent and internationally. There are comprehensive profiles of 23 companies including the major industry players Mondelez South Africa (Cadbury), Tiger Brands (Beacon), Nestle and Premier Foods (Manhattan).

The report includes profiles of Lodestone Brands, which is being sold by former Steinhoff International CEO Markus Jooste's Mayfair Holdings, independent companies such as Beyers Chocolate and artisanal chocolatiers such as DV Artisan Chocolate, which attracted investment by Remgro subsidiary Invenfin.
Key Topics Covered:

1. Introduction

2. Description Of The Industry
2.1. Industry Value Chain
2.2. Geographic Position

3. Size Of The Industry

4. State Of The Industry
4.1. Local
4.1.1. Corporate Actions
4.1.2. Regulations
4.1.3. Enterprise Development and Social Economic Development
4.2. Continental
4.3. International

5. Influencing Factors
5.1. Economic Environment
5.2. Rising Operating Costs
5.3. Consumption Patterns
5.4. Cyclicality
5.5. Technology, Research and Development (R&D) and Innovation
5.6. Labour
5.7. Environmental Concerns

6. Competition
6.1. Barriers to Entry

7. SWOT Analysis

8. Outlook

9. Industry Associations

10. References
10.1. Publications
10.2. Websites

Appendix 1 - Summary Of Major Players

Aldor Africa (Pty) Ltd
Art of Africa CC
Caring Candies CC
Chocolate Time CC
Chocolats Marionnettes CC
De Villiers Chocolate (Pty) Ltd
Dicks Sweets CC
Ethnic Candy CC
Ferrero South Africa (Pty) Ltd
Hochdorf South Africa (Pty) Ltd
Honest Chocolate CC
Huguenot Fine Chocolates CC
Kees Beyers Chocolate CC
Lindt and Sprungli (South Africa) (Pty) Ltd
Lodestone Brands (Pty) Ltd
Mars Consumer Products Africa (Pty) Ltd
Mondelez South Africa (Pty) Ltd
Nestle (South Africa) (Pty) Ltd
Premier FMCG (Pty) Ltd
Sally Williams Fine Foods (Pty) Ltd
Sweet Temptations Toffees (Pty) Ltd
Tiger Brands Ltd
Trade Kings (South Africa) (Pty) Ltd
Von Geusau Chocolates CC
For more information about this report visit https://www.researchandmarkets.com/research/6njbpr/south_africa?w=12
Research and Markets also offers Custom Research services providing focused, comprehensive and tailored research.

CONTACT: ResearchAndMarkets.com
         Laura Wood, Senior Press Manager
         press@researchandmarkets.com
         For E.S.T Office Hours Call 1-917-300-0470
         For U.S./CAN Toll Free Call 1-800-526-8630
         For GMT Office Hours Call +353-1-416-8900
Related Topics: Snacks and Confectionery