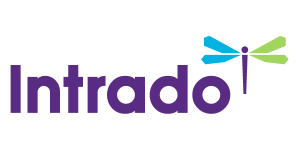 Sobeys Inc. Partners with Profitect
Sobeys to Leverage Profitect's Prescriptive Analytics to Improve Customer Satisfaction, and Reduce Shrink
/EIN News/ -- BURLINGTON, Mass., Feb. 06, 2019 (GLOBE NEWSWIRE) -- Profitect Inc., the leading prescriptive analytics provider for the retail and CPG industries, announced today the company has signed a partnership agreement with Sobeys Inc., a leading Canadian grocery retailer and the newest organization to join Profitect's growing global customer community.

Sobeys is replacing their legacy Exception Based Reporting (EBR) solution with Profitect's Sales & EBR module. The retailer will use Profitect's pattern detection and machine learning technology to analyze their sales data and create actionable opportunities that deliver value to their business. Areas of focus include fraud, shrink, process failures, training opportunities, loyalty behavior, returns, and labor efficiencies.
"We are very pleased to welcome Sobeys into our customer community," said Guy Yehiav, CEO of Profitect. "They are a leading Canadian grocery retailer and we are proud they have selected Profitect to identify opportunities for sales and margin improvement. We look forward to a strong and successful partnership with them."
"We were aware of Profitect's reputation in the market as a leader, which is why we brought the team in to pitch, but it was really the first demonstration of their prescriptive analytics product that sold us," said Peter Enman, Loss Prevention Manager, Sobeys Inc. "Since then, we've continued to be impressed with the knowledge and understanding the team has of our business needs. We also spoke with existing Profitect customers for references and they all mentioned the agility and high level of customer service Profitect provides. We can't wait to get started."
Sobeys will also leverage Profitect's Mobile Field Application (MFA) to remove false positives in the field, drive smart task-management, and optimize performance in stores. Sobeys is planning to roll out Profitect across its 1,500 stores under all retail banners.
About Sobeys Inc.
Proudly Canadian, with headquarters in Stellarton, Nova Scotia, Sobeys has been serving the food shopping needs of Canadians since 1907. A wholly-owned subsidiary of Empire Company Limited, Sobeys owns or franchises approximately 1,500 stores in all 10 provinces under retail banners that include Sobeys, Safeway, IGA, Foodland, FreshCo, Thrifty Foods, and Lawton's Drug Stores as well as more than 350 retail fuel locations. Sobeys, its franchisees, and affiliates employ more than 120,000 people. More information on Sobeys Inc. can be found at www.sobeyscorporate.com.
About Profitect
Profitect's prescriptive analytics solution leverages pattern detection and machine learning to identify opportunities that impact sales and margin. Profitect takes retail and CPG company data to identify areas for improvement including: inventory accuracy, out of stocks, pricing accuracy, unsellable merchandise, and assortment discrepancies. To learn more about Profitect visit: www.profitect.com or follow the company on Twitter and LinkedIn.
Media Contacts:
Erin Knapp
profitect@matternow.com
617-502-6546
Jacquelin Weatherbee
Jacquelin.weatherbee@sobeys.com
416.200.0372